Best of 1970s Baseball Replay
Standings
AL Batting
AL Pitching
NL Batting
NL Pitching
Team Batting
Team Pitching
Team by Team Stats
---
THE PLAYOFFS
---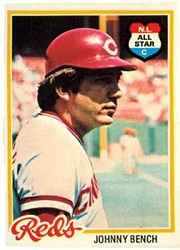 The 1975 Cincinnati Reds defeated the 1977 Kansas City Royals four games to one to win the Best of 1970s World Series. Johnny Bench and George Foster combined for 10 post-season home runs and 25 RBI for the Big Red Machine.
The Series opens in Riverfront Stadium in a good pitching duel between KC's Paul Splittorff and the Reds' Don Gullett, but it's John Mayberry's solo HR late in game that gives the Royals an early series lead. Game Two pits Dennis Leonard against Gary Nolan in another pretty good pitching duel. Johnny Bench homers and doubles and Clay Carroll pitches two scoreless innings of relief as Reds pull even in series with 3-2 win.
Back at KC, Reds jump all over Jim Colborn, taking 6-0 lead in 4th inning and not looking back in 8-1 victory. Tony Perez, George Foster and Cesar Geronimo each drive in two as Fred Norman shuts down the Royals. Game Four sees early offense as the Reds plate three in the 1st inning, but the Royals come back with two of their own. Reds up the lead to 5-2 in the 5th, but Royals fight back as Frank White singles home two in bottom of 5th to make it 5-4. Reds put game away with three more in top of 8th behind triple from Joe Morgan and double from Bench. Reds go back home with 3-1 lead. Gullett faces Leonard in Game Five and Reds score first on Morgan's RBI ground out in bottom of 1st, but KC comes back with two in the second on Darrell Porter's two-run HR. The game stays 2-1 KC until the bottom of the 8th, as Reds rough up reliever Doug Bird. First Ken Griffey singles home the tying run, then Johnny Bench grounds into a double play that scores the go-ahead run. Rawly Eastwick comes in for the 9th and retires the Royals in order to seal the championship.
World Series Game 5: '75 Reds 3; '77 Royals 2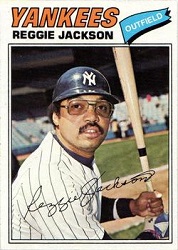 The top seeded Cincinnati Reds (96-66, won NL West) hosted the wildcard Montreal Expos (88-74) in the NLDS. The Reds take Game 1 by a 4-3 score as Don Gullett takes a no-hitter into the 6th before giving up a three-run HR to Ellis Valentine in the 7th, but the Reds rally in the 9th as Johnny Bench doubles home the tying run, then Tony Perez singles home the winning run off Elias Sosa. Again the Expos are close in Game 2, but fall by a 3-2 score. Joe Morgan and George Foster hit home runs to make it 2-0 Reds, but in the 9th Larry Parrish belts a two-run homer off Gary Nolan to tie the game. In the bottom of the 9th, red-hot Joe Morgan singles, steals second, then scores on Cesar Geronimo's game-winning single. Back home the Expos jump to a 2-0 lead in the 1st inning, but the Big Red Machine scores seven in the 3rd, highlighted by a two-run single from Morgan and a two-run home run by Bench. Gary Carter hits a two-run shot for Montreal, then adds an RBI single that cuts the lead to 7-5, but Bench rips another solo homer as the Reds finish the series sweep 3-0.
The second seeded Philadelphia Phillies (93-69, won NL East) hosted the wildcard Los Angeles Dodgers (91-71) in the NLDS. Game 1 is a good pitching duel between aces Andy Messersmith and Steve Carlton, with Joe Ferguson's two-run HR the big play as the Dodgers get the 2-1 victory. Philly bounces back taking Game 2 by a 6-3 score as Jim Lonborg gets the win, supported by Dave Cash, who drives in a pair, and Mike Schmidt, who slugs a two run home run. Philly goes out to LA for Game 3 and gets a remarkable win. The Dodgers build a 6-0 lead after six innings, with Steve Garvey's two-run homer the biggest blow as Tommy John is cruising. The Phillies rally however, scoring seven runs in the 6th inning, with the highlight being Bob Boone's two run triple. Mike Marshall replaces John and pitches three scoreless innings, but it's not enough as Philly's Gene Garber and Tug McGraw shut down the Dodgers. Messersmith takes the mound for Game 4 as the Dodgers try to avoid elimination, and he is dominant in a 6-0 victory. Back in Philly for Game 5, it's a good matchup as the Phillies send Steve Carlton to the mound opposed by LA's Don Sutton. This one goes to extra innings tied 3-3, and in the top of the 11th Steve Garvey belts a solo home run off Garber to put the Dodgers up 4-3. LA's Marshall comes in for the bottom of the 11th and closes out the Phillies as the Dodgers get a dramatic 3-2 series win.
The top seeded New York Yankees (92-70, won AL East) hosted the wildcard Baltimore Orioles (87-75) in the ALDS. The Yankees win Game 1 in 11 innings as Mr. October Reggie Jackson belts a game-tying HR in the 9th, then wins it with a solo homer in the 11th, with Sparky Lyle pitching four scoreless innings in relief for the victory. Baltimore bounces back with a 5-2 victory in Game 2 as Eddie Murray and John Lowenstein both hit two-run homers as Dennis Martinez gets the complete game victory. The Orioles win Game 3 back in Baltimore by a 5-3 score as Ken Singleton blasts a three-run homer and Don Stanhouse earns the save, getting out of a bases-loaded and one out jam in the 8th when he gets Willie Randolph to ground out into a double play. The Yankees aren't ready to be eliminated however, winning Game 4 as Jim Palmer, the winningest pitcher of the decade, gives up three in the 1st inning. Graig Nettles hits a solo homer off Palmer in the 3rd and Don Gullett and Lyle shut down the Orioles powerful bats to force a 5th game. In a matchup of top leftys, New York's Ron Guidry out-duels Baltimore's Mike Flanagan in the deciding 5th game. Chris Chambliss belts a two-run homer in the 1st, then Nettles hits a two-run bomb in the 4th to make it 4-0. The Orioles never really threaten off Guidry and Dick Tidrow replaces a tiring Guidry in the 8th. In the 9th, the Orioles load the bases with one out, but Lee May's long drive is caught on the track, and Tidrow then gets Doug DeCinces to fly out harmlessly to end the game, advancing New York to the ALCS.
The second seeded Oakland A's (92-70, won AL West) hosted the wildcard Kansas City Royals (90-72) in the ALDS. Game 1 goes to KC by a 6-1 score as Dennis Leonard strikes out ten with support from Amos Otis and Hal McRae, who both hit home runs in the win. Game 2 sees the A's tie the series despite another big night from McRae. In the 9th, with the game tied, Joe Rudi hits an RBI single off Doug Bird that gives Oakland the 4-3 win. The A's offense shows up big time in Game 3 as Deron Johnson hits a three-run homer and Bert Campaneris drives home three more in an 11-5 victory. Facing elimination, the Royals bounce back with a big offensive game, winning easily 14-5 behind big games from McRae and Frank White to tie the series. Back in Oakland for a decisive Game 5, the A's send Vida Blue to the mound opposed by KC's Jim Colborn. George Brett rips a solo HR off Blue in the 1st for KC, but the A's tie the game on Reggie Jackson's RBI single. Pitching dominates the next several innings, but in the 6th, Brett triples, scoring Freddie Patek to give KC a 2-1 lead. In the 7th, Brett strikes again with a single to right, but Jackson throws out Joe Zdeb at home to keep the game 2-1. In the bottom of the 9th, Oakland's Gene Tenace doubles to left, but is unable to get the tying run across as Mark Littell strikes out Deron Johnson to end the series, sending KC to the ALCS.
The Cincinnati Reds played the Los Angeles Dodgers in the NLCS. This was a matchup of two championship teams, and while the Reds were favored, the Dodgers jumped to a quick series lead, taking Game 1 on the road as Ron Cey homers twice and Doug Rau out-pitches Don Gullett. Cincinnati evens up the series, winning Game 2 as Fred Norman and the bullpen shutout the Dodgers, with offense provided by George Foster, who collects three hits and a home run as the Reds beat LA's Andy Messersmith. Back in Los Angeles, the Reds take back control of the series, winning Game 3 by a 5-1 scores as Gary Nolan gets a complete game victory and drives in two runs - Dave Concepcion also adds two RBI in the win. Game 4 would be a good one, as the Reds win 3-2 as the Dodgers leave the tying run at 3rd base as Rawly Eastwick gets pinch hitting Von Joshua to fly out to center to end the game and send Cincinnati back home up 3-1 in the series. The Dodgers take Game 5 as Doug Rau again pitches well and Davey Lopes adds a homer and two RBI. Steve Yeager also drives in two and Bill Buckner collects three hits as for the second time LA beats Don Gullett. The Dodgers have Messersmith and Don Sutton lined up for Games 6 and 7, but the Reds finish it in six as they jump to a 4-0 lead, with Johnny Bench's home run the highlight, then hold on as the Dodgers score three in the 8th inning on Buckner's three-run home run. In the 9th, Eastwick again shuts down the Dodgers as the Big Red Machine move on to the World Series.
The New York Yankees played the Kansas City Royals in the ALCS - a rematch of the actual 1977 ALCS, won by the Yankees in five games. The Royals jumped to a quick series lead, winning both games in New York. In Game 1, the Royals won in 10 innings when Hal McRae triples home George Brett, with Mark Littell shutting down the Yanks in the bottom of the 10th. In Game 2, the Royals jump out quickly on a Tom Poquette solo HR and triple from Brett who would later score in the 1st inning. McRae delivers an RBI single in the 2nd and John Mayberry doubles home another run to make it 4-0 in the 5th. Amos Otis adds an RBI single in the 7th and Dennis Leonard gets the victory. Back home however, things begin to turn - the Yankees take Game 3 by a 5-2 score as Ron Guidry gets the win, then NY wins Game 4 by an 8-5 score - KC jumps out to a 2-0 lead, but starter Andy Hassler falls apart in the 5th - with Thurman Munson's three-run triple doing the most damage. The Yankees go back home, winning Game 5 to take a 3-2 series lead behind a strong outing from Ed Figueroa and two RBI from Roy White and Chris Chambliss. Back in KC for Game 6, this one is a rout, as the Royals jump all over the Yankees in a 16-3 win. Hal McRae, who was outstanding in the playoffs, drives in four, and Amos Otis, Al Cowens and John Mayberry all hit three-run home runs. We go back to Yankee Stadium for Game 7 and KC's Jim Colborn faces NY's Ron Guidry. In a classic pitchers duel, the Royals advance to the World Series with a 1-0 victory, getting their only run in the 7th on a solo home run from George Brett. Ron Guidry only allows three hits and one run, but it is Colborn who is outstanding, allowing just one hit in the shutout victory.
---
LEAGUE FORMAT
---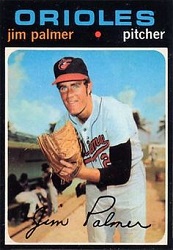 My best of 1970s baseball league uses the general idea of picking each franchiseís best team from 1970-1979. Defining what is a franchiseís best team isnít so clear, as sometimes a team with a great regular season record my not win a title, when another yearís team is statistically inferior, but does win the title (think 2006 Cardinals vs 2004 Cardinals).
Some of the most difficult choices were the Pittsburgh Pirates, who had champion teams from both 1971 and 1979 - I picked the 1971 team as my previous replays had included the 1960 team and the 1982 team, so the 1979 team was fairly close to 1982, but the 1971 team wasn't close to any. The same situation for the Baltimore Orioles, whose 1969 team won my Best of 1960s replay, thus I took the 1979 team over the teams of the early 70s. The Dodgers had several strong teams, but I thought the 1974 team was best and included most of the key players in their late 1970s teams. The Oakland A's had three champion teams from 1972-1974 - I picked the 1973 team as they had a good mix of the key players who all had good seasons statistically. The New York Yankees had champions in 1977 and 1978 - I picked the 1977 team as they appeared a bit better statistically, though I missed Goose Gossage. The 1975 and 1976 Cincinnati Reds were both outstanding, but almost all rankings have the '75 team ranked higher.
As with the real 1970s, the National League has two divisions (East and West) with six teams each, and the American League has two divisions (also East and West) with six teams each. I did not include Toronto or Seattle as there were not enough years or any must have teams. I like to include inter-league play, and the schedule I made began the season with 48 games of play vs all teams from the other league - all using the Designated Hitter, which came about in 1973 in the American League. All American League games were set to use the DH, while all National League games have the pitcher batting.
Teams play a full 162 game schedule, no cancellations. The playoff format is that four teams from each league make the post-season. The division winners are seeded 1 and 2, with best record determining placement. The next two best records, regardless of division, are wildcards seeded 3 and 4. In the first round of the playoffs (best of 5), 4 plays 1, 3 plays 2 in a 2-2-1 format. The next two rounds (Championship Series and World Series) are both best of 7, with the team with the better record having home field advantage. I use a 2-2-1-1-1 format in all seven game series. Tie-breakers are typically settled based on head-to-head record, divisional record if applicable and run differential.
---
THE TEAMS
---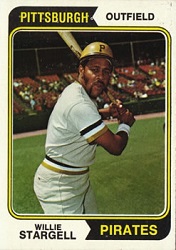 The 1976 Philadelphia Phillies challenged the Reds all year for the best record in the National League, and held off a late challenge from Montreal to win the division with a 93-69 record for manager Danny Ozark. Ace Steve Carlton had a fine year (21-11, 3.28 ERA, 209 K's) while Philly also had quality starters like Jim Lonborg (16-11, 3.64 ERA) and Jim Kaat (13-15, 4.17 ERA). Tom Underwood (13 wins) and Larry Christenson rounded out the rotation. The bullpen duties were mostly handled by Ron Reed (1.79 ERA, 9 saves), Tug McGraw (2.37 ERA, 10 saves) and Gene Garber (2.69 ERA, 15 saves). The lineup had plenty of punch, with CF Garry Maddox (.360, 39 steals, 77 runs) having a stellar year, challenging for the batting title most of the season. 3B Mike Schmidt provided plenty of power as expected, hitting .277 with 41 HR and 125 RBI. Other key hitters included outfielders Greg Luzinski (.285, 21 HR, 106 RBI) and Jay Johnstone (.298, 66 runs), infielders Larry Bowa (.265, 68 runs) and Dave Cash (.266, 82 runs) and catchers Bob Boone and Tim McCarver. Part-time 1B Dick Allen produced 21 homers in just 312 at bats. One team I didn't expect much from but proved to be quite strong was the 1979 Montreal Expos, who posted an 88-74 record behind manager Dick Williams, and challenged much of the year for a higher finish before a late season swoon. A balanced and strong offense featured power and speed. OF Andre Dawson (.253, 27 HR, 101 RBI, 38 steals) was outstanding, while Larry Parrish (.297, 23 HR, 93 RBI) proved a difficult out. Other top hitters included Gary Carter (.271, 20 HR, 65 RBI), Ellis Valentine (.270, 26 HR, 79 RBI), Warren Cromartie (.283, 91 runs), Tony Perez (.260, 49 runs) and Rodney Scott (.253, 68 runs, 43 steals). The pitching staff got a great year out of closer Elias Sosa (MLB-best 41 saves, 3.09 ERA), while starters like Steve Rogers (18-9, 2.37 ERA) and Bill Lee (16-10, 3.26 ERA) were also very good. Lesser-known Dan Schatzeder had a fine year (13-5, 2.44 ERA). Depth came from pitchers like Scott Sanderson (10-10, 3.58 ERA), David Palmer (2.72 ERA), Rudy May and Stan Bahnsen.
One team I expected to play a bit better was the 1971 champion Pittsburgh Pirates, but manager Danny Murtaugh's team struggled all year, finishing at 82-80, 3rd place in the NL East and never really contending for the playoffs. One bright spot was 1B Willie Stargell, who hit an MLB-best 50 homers, to go with 123 RBI and .312 batting average. He had support on offense from players like OF Roberto Clemente (.332, 88 runs), Al Oliver (.268, 75 RBI), catcher Manny Sanguillen (.304, 63 RBI) and Bill Robertson (.252, 24 HR, 66 RBI). Dave Cash (.293), Richie Hebner (.230, 14 HR, 55 RBI) and Gene Alley rounded out the primary starters, while Vic Davalillo (.286), Rennie Stennet, Bill Mazeroski, Milt May and Gene Clines all played significant time. The pitching struggled, with two quality starters in Steve Blass (12-14, 3.13 ERA) and Dock Ellis (15-9, 3.48 ERA) but not much else. Dave Giusti did register a team-high 17 saves, while other pitchers of note included Luke Walker, Bob Johnson, Nelson Briles, Bruce Kison and Bob Moose. After struggling for much of the year, the 1972 Chicago Cubs used a strong finish to get to .500 at 81-81 behind manager Leo Durocher. The offense included the great Billy Williams (.301, 32 HR, 108 RBI) as well as solid players like Ron Santo (.288, 18 HR, 68 RBI), Jose Cardenal (.271, 21 HR, 87 runs), Rick Monday (.248, 69 RBI), Jim Hickman (.247, 18 HR, 68 RBI). Don Kessinger (.275) and Glenn Beckert (.281) were a solid infield while Randy Hundley (.176) had a rough year behind the plate. Ace starter Fergie Jenkins had a good year (17-17, 3.17 ERA, 206 K's), while other quality starters included Bill Hands (11-8, 2.71 ERA), Burt Hooton (12-10, 3.36 ERA) and Milt Pappas (14-9, 3.58 ERA). The bullpen struggled, though Jack Aker did record 18 saves and a 2.09 ERA, and Rick Reuschel flashed promise as a young starter (6-8, 3.27 ERA). Juan Pizarro, Tom Phoebus, Bill Bonham and Dan McGinn rounded out the bullpen.
The 1976 New York Mets had a strong season until September, in the running for a playoff spot until a late collapse. Manager Joe Frazier's team finished with an 80-82 record, falling to 5th place. The starting pitching was the strength of this team, as John Matlack (18-12, 2.63 ERA), Tom Seaver (16-12, 3.11 ERA, 228 K's) and Jerry Koosman (12-14, 2.63 ERA, 227 K's) were all outstanding. Mickey Lolich (8-15, 5.26 ERA) and Craig Swan rounded out the rotation. The bullpen featured Skip Lockwood (20 saves, 3.38 ERA), Bob Apodaca, Ken Sanders and Nino Espinosa, and wasn't nearly as good as the starters. The lineup featured few everyday players, with the most notable being slugger Dave Kingman (.222, 34 HR, 91 RBI), John Milner (.256, 16 HR, 63 RBI) and Felix Millan (.267, 61 runs). Other notable players included Ed Kranepool (.259, 40 RBI), Joe Torre (.288, 38 RBI), Jerry Grote (.284, 43 runs), Bruce Bosclair (.273), Bud Harrelson, Wayne Garrett, Mike Phillips, Roy Staiger and Del Unser. The 1971 St. Louis Cardinals struggled all year, finishing last in the NL East with a 72-90 record. The lone bright spot was 3B Joe Torre (MLB best .363, 24 HR, 115 RBI) who had a great season. The offense was fairly formidable, with Torre supported by Matty Alou (.283, 73 runs, 20 steals), Joe Hague (.259, 21 HR, 71 RBI), Ted Simmons (.291, 58 RBI) and speedy Lou Brock (.297, 104 runs, 69 steals). Other contributors batting included Ted Sizemore (.289, 59 runs), Jose Cruz, Jose Cardenal, Julian Javier and Dal Maxvill. The pitching staff struggled, as starters Bob Gibson (15-13, 3.34), Steve Carlton (10-20, 4.31 ERA), Jerry Reuss (12-12, 3.97 ERA) and Reggie Cleveland (13-14, 4.08 ERA) were average at best. The bullpen was also pedestrian, led by Moe Drabowsky (15 saves), Frank Linzy, Chuck Taylor, Chris Zachary and Al Santorini.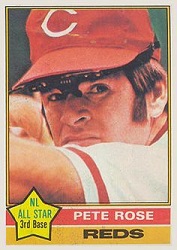 The 1975 Cincinnati Reds, managed by Sparky Anderson, posted an MLB-best 96-66 record during this replay (108-54 real life record), winning the NL East. A powerful lineup was led by slugging catcher Johnny Bench (.278, 33 HR, 113 RBI), all-time hit leader Pete Rose (.320, 95 runs), speedy 2B Joe Morgan (.281, 17 HR, 105 runs, 67 steals), 1B Tony Perez (.261, 26 HR, 96 RBI) and powerful George Foster (.290, 26 HR, 79 RBI). Depth was provided by players such as Ken Griffey (.298, 75 runs), Cesar Geronimo (.242, 50 runs) and slick-fielding SS Dave Concepcion (.240, 27 steals). The pitching staff lacked any true ace, but had quality starters in Don Gullett (13-6, 2.77 ERA), Fred Norman (16-6, 2.78 ERA), Gary Nolan (13-9, 3.59 ERA) and Jack Billingham (13-11, 4.14 ERA). The bullpen however was a strength, with Rawly Eastwick posting 35 saves and a 2.53 ERA along with Will McEnaney (2.49 ERA, 7 saves) and Pedro Borbon (2.92 ERA, 70 games). Cincinnati was probably the favorite to win this league and they delivered. The 1974 Los Angeles Dodgers, managed by Walter Alston, finished second in the NL East with a 91-71 record, good enough to secure a wildcard spot. The strength of this Dodgers team was their pitching with aces like Andy Messersmith (21-11, 2.83 ERA, 244 K's) and Don Sutton (17-12, 3.38 ERA) atop the rotation, and quality starters behind like Doug Rau (12-7, 3.55 ERA) and TommY John (11-10, 2.74 ERA). Relief pitcher Mike Marshall was outstanding, appearing in 99 games and posting 29 saves and a 2.59 ERA. The lineup was solid from top to bottom, with 1B Steve Garvey (.276, 20 HR, 115 RBI) and 3B Ron Cey (.277, 22 HR, 84 RBI) the top producers. Other quality hitters included Bill Buckner (.310, 79 runs), Davey Lopes (.244, 81 runs, 68 steals) and Jimmy Wynn (.253, 25 HR, 87 RBI). Joe Ferguson and Steve Yeager were productive sharing the catching duties, while Willie Crawford (.296, 64 RBI) was solid as well.
The 1971 San Francisco Giants, managed by Charlie Fox, finished with a 78-84 record, good for 3rd place in the NL West. OF Ken Henderson was one of the more notable over-performers in this replay, on fire most of the season, finishing with a .265 average, 25 HR and 76 RBI. OF Bobby Bonds was probably the Giants best player, posting a .247 average with 31 HR, 95 RBI and 25 steals, while other offensive players of note included Tito Fuentes (.255, 78 runs), Dick Dietz (.247, 14 HR, 53 RBI), Al Gallagher (.244, 52 RBI), Chris Speier (.216, 57 runs) and aging Willie Mays (.246, 13 HR, 63 RBI, 23 steals). Slugger 1B Willie McCovey didn't get a full season, but hit .271 with 16 HR and 61 RBI while Hal Lanier and Jimmy Rosario rounded out the offense. Juan Marichal and Gaylord Perry provided two formidable starters, Marichal finished 20-12 with a 3.25 ERA while Perry struggled with run support, finishing with a 14-15 record and 3.15 ERA. John Cumberland posted a stellar 2.43 ERA and 8-10 record, while Steve Stone, Ron Bryant and Don Carrithers also provided starts. Jerry Johnson posted a team-high 19 saves and a good 2.86 ERA to lead a bullpen that also included Don McMahon and Frank Reberger. The 1979 Houston Astros finished 4th place in the NL West with a 77-85 record, managed by Bill Virdon. The team lacked power, but had an MLB-high 199 steals. CF Jose Cruz hit .269 with 91 RBI to lead the offense, while other contributors included Cesar Cedeno (.263, 57 RBI, 32 steals), Terry Puhl (.278, 77 runs, 34 steals), Enos Cabell (.250, 60 runs, 33 steals) and Craig Reynolds (.246, 47 runs, 16 steals). Players like Art Howe, Alan Ashby, Rafael Landestoy, Denny Walling, Bob Watson and Julio Gonzalez filled out the roster. Houston's starting pitching was led by a pair of aces - J.R. Richard and Joe Niekro. Richard posted a 18-13 record, NL-best 2.32 ERA and NL-best 325 strikeouts. Not as spectacular, Niekro was also solid with an 11-15 mark and 2.74 ERA. Other starters included Ken Forsch (8-9, 2.37 ERA), Joaquin Andujar (8-12, 4.17 ERA) and Rick Williams. The bullpen was led by Joe Sambito (23 saves, 2.20 ERA), while also seeing innings from Vern Ruhle and Randy Niemann.
The 1974 Atlanta Braves finished the replay at 72-90, playing strong for the first half of the season before fading from contention. Manager Clyde King had a solid roster that featured part-time playing HR king Hank Aaron (15 HR, 53 RBI), as well as young sluggers like Darrell Evans (.227, 25 HR, 86 RBI), Dusty Baker (.244, 21 HR, 75 RBI) and Davey Johnson (.247, 21 HR, 58 runs). Speedy OF Ralph Garr however may have been their best player, hitting a robust .325 to go with 81 runs and 28 steals on the year. Other notable players included Marty Perez, Rowland Office, Johnny Oates, Craig Robinson and Vic Correll. Four pitchers handled most of the starts, with Phil Niekro the best, posting a 17-14 record and 2.78 ERA, while other starters like Buzz Capra (14-10, 2.50 ERA), Ron Reed (13-10, 3.19 ERA) and Carl Morton (7-23, 3.55 ERA) were also notable. The bullpen featured Tom House (12 saves, 1.79 ERA), Max Leon, Roric Harrison and Lew Krausse. Bringing up the rear was the 1978 San Diego Padres, finishing with a 66-96 record for manager Roger Craig. The pitching staff was led by Gaylord Perry (11-13, 2.61 ERA) and Randy Jones (13-16, 2.86 ERA), with Bob Owchinko (6-12, 2.86 ERA), Bob Shirley and Eric Rasmussen taking most of the remaining starts. Rollie Figers (27 saves, 2.32 ERA) was excellent out of the bullpen, while the rest of the staff was unspectacular (John D'Acquisto, Mickey Lolich, Mark Lee). The offense was led by OF Dave Winfield (.286, 20 HR, 95 RBI, 20 steals), but had little else. Gene Richards (.281, 65 runs, 40 steals), Ozzie Smith (.254, 68 runs, 43 steals) provided some speed, but there was little else. Gene Tenace (11 HR, 48 RBI), Bill Almon, Oscar Gamble and Derrel Thomas were the primary starters, none much better than average, while the bench included players like Jerry Turner, Broderick Perkins, Fernando Gonzalez and Rick Sweet.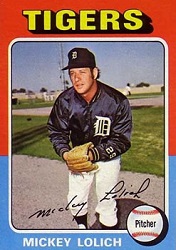 After battling all year with Baltimore, the 1977 New York Yankees won the AL East with a 92-70 record, and claimed home-field advantage over AL West champs Oakland via tie-breaker. Manager Billy Martin had a formidable lineup, with OF Reggie Jackson (.272, 36 HR, 111 RBI) having a fine season, with support provided from 3B Graig Nettles (.279, 30 HR, 94 RBI), catcher Thurman Munson (.276, 14 HR, 97 RBI) and CF Mickey Rivers (.309, 90 runs, 23 steals). Other solid players included Chris Chambliss (.268, 89 RBI), Willie Randolph (.262, 84 runs), Roy White (.250, 11 HR, 70 runs), Bucky Dent (.220, 50 runs) and part-time players like Lou Piniella (.336, 12 HR, 58 RBI) and Cliff Johnson (.301, 12 HR, 37 RBI). The pitching staff was led by Ron Guidry (17-6, 2.24 ERA), who had a stellear season, but other starters were not as impressive. Ed Figueroa (17-14, 4.72 ERA), Mike Torrez (15-13, 4.35 ERA), Don Gullett (11-9, 3.52 ERA) and Catfish Hunter (11-6, 4.60 ERA) were probably average at best. The bullpen had two excellent players in closer Sparky Lyle (22 saves, 2.67 ERA) and Dick Tidrow (3.10 ERA) but little else. While I felt the '77 Yankees were a tad better than the '78 squad, one thing I did miss was fireballer Rich Gossage, who was not with the '77 team. The 1979 Baltimore Orioles, managed by Earl Weaver, finished this replay at 87-75, good enough for 2nd place in the AL East and a wildcard berth in the playoffs. The offense was led by OF Ken Singleton (.267, 28 HR, 104 RBI) and a young 1B Eddie Murray (.287, 24 HR, 96 RBI), while other key players included sluggers like Gary Roenicke (17 HR, 58 RBI), Lee May (19 HR, 59 RBI) and John Lowenstein (12 HR, 28 RBI), defensive players like catcher Rick Dempsey (.194, 34 RBI), Mark Belanger and Kiko Garcia, along with speedy lead-off hitter CF Al Bumbry (.277, 102 runs, 45 steals). Primary 3B Doug DeCinces struggled all year, hitting just .175 with 11 HR and 49 RBI. The pitching was above-average, with starters Mike Flanagan (19-11, 2.61 ERA) and Dennis Martinez (18-15, 4.33 ERA) proving to be the best. Jim Palmer was 14-4 with a 2.58 ERA in limited starts, while Scott McGregor (10-11, 3.72 ERA) and Steve Stone (9-15, 4.82 ERA) rounded out the starting rotation. The bullpen featured Don Stanhouse (23 saves), Sammy Stewart, Tippy Martinez and Tim Stoddard.
The 1978 Milwaukee Brewers were another surprise in this league, finishing 3rd place with an 85-77 record for manager George Bamberger. Starters Mike Caldwell (20-13, 2.45 ERA) and Larry Sorensen (17-12, 2.92 ERA) were outstanding, while Bill Travers (13-12, 3.95 ERA), Jerry Augustine (12-11, 3.39 ERA) and Andy Replogle rounded out the staff. Bill Castro (2.66 ERA, 14 saves) was the best of a mediocre bullpen. The lineup had plenty of power, with OF-DH Larry Hisle (.269, 36 HR, 110 RBI) leading the way, getting support from numerous players like Cecil Cooper (.306, 16 HR, 62 RBI), Ben Oglivie (.306, 16 HR, 72 runs), Sal Bando (.256, 18 HR, 67 RBI) and slugger Gorman Thomas (.233, 36 HR, 89 RBI). Young infielders Paul Molitor (.270, 66 runs, 33 steals) and Robin Yount (.247, 65 runs) were just beginning to show their skillsets. Don Money (.275, 58 runs), Dick Davis, Sixto Lezcano and the catching tandem of Charlie Moore and Buck Martinez rounded out the key players. The 1975 Boston Red Sox finished a respectable 82-80, good for 4th place in the AL East for manager Darrell Johnson. The offense was largely led by youngsters like Fred Lynn (.301, 88 RBI), Jim Rice (.324, 93 RBI) and Carlton Fisk (.325, 53 RBI in limited play), while other contributors included Cecil Cooper (.317, 62 BRI), Dwight Evans (.268, 60 runs), Carl Yastrzemski (.246, 71 runs) and SS Rick Burleson (.223, 61 runs). Denny Doyle (.291), Doug Griffin, Juan Beniquez and Bernie Carbo (17 HR, 56 runs) provided plenty of part-time offense. Ace Luis Tiant (19-9, 3.46 ERA) led the pitching staff, getting quality starts often from Rick Wise (14-14, 3.74 ERA) and Bill Lee (15-19, 4.00 ERA). Reggie Cleveland (10-10, 4.14 ERA), Roger Moret (8-5, 2.75 ERA), Dick Pole, Dick Drago (team-best 13 saves), Jim Burton and Diego Segui rounded out the pitching staff.
The 1971 Detroit Tigers finished a distant 5th place, with a 74-88 record behind manager Billy Martin. Ace pitcher Mickey Lolich was the teams brightest star, finishing with a 21-14 record, 3.43 ERA and 243 strikeouts. Fellow starter Joe Coleman had a fine year (13-17, 3.44 ERA, 233 K's) but the remainder of the starters were shaky and part-time - Les Cain (4-12, 4.02 ERA), Dean Chance (6-6, 3.79 ERA), Joe Niekro (4-7, 5.10 ERA) among them. Fred Scherman led the bullpen with 19 saves, and other pitchers of note included Bill Denehy, Mike Kilkenny and Tom Timmermann. The lineup had plenty of power but was among the slowest teams in the league, with no player stealing more than seven bases. 1B Norm Cash had a good year (.255, 33 HR, 77 RBI), while other key players included Al Kaline (.272, 21 HR, 71 RBI), Bill Freehan (.265, 18 HR, 68 runs), Willie Horton (.291, 20 HR, 68 runs) and Aurelio Rodriguez (.264, 70 runs). Other primary starters struggled, including Jim Northrup (.247, 62 RBI), Mickey Stanley (.231, 40 RBI), Ed Brinkman (.198) and Dick McAuliffe (.197, 14 HR, 55 runs). Part-time players like Gates Brown, Tony Taylor, Dalton Jones and Ike Brown were solid in minimal play. The 1976 Cleveland Indians were out of contention quickly, struggling to a 63-99 finish and last place. The offense was led by OF George Hendrick (.274, 31 HR, 92 RBI) and DH Rico Carty (.286, 17 HR, 82 RBI), while key contributions also came from Rick Manning (.275, 74 runs, 18 steals) and Buddy Bell (.260, 12 HR, 73 runs). Larvell Blanks, Ray Fosse, Alan Ashby, Duane Kuiper and Frank Duffy, Charlie Spikes and an old Boog Powell rounded out this unspectacular lineup. The pitching wasn't any better, as no starter won ten games - with Dennis Eckersley (9-12, 3.85 ERA, 218 K's) the best of the group. Pat Dobson (9-19, 4.30 ERA), Jim Bibby (8-11, 3.47 ERA), Jackie Brown (7-13, 4.77 ERA) and Rick Waits (4-9, 3.68 ERA) were the other primary starters. Dave LaRoche had a fine year in the bullpen with 31 saves among league leaders (and a fine 2.32 ERA), with Jim Kern, Stan Thomas and Don Hood filling out the roster.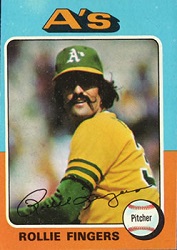 The 1973 Oakland A's, managed by Dick Williams, won the American League West with a 92-70 record after a season-long battle with the Royals. As one would expect, the strength of the A's was the starting pitching - Vida Blue (20-13, 2.93 ERA), Ken Holtzman (20-17, 2.81 ERA) and Catfish Hunter (16-10, 3.01 ERA) were all outstanding. Rollie Fingers posted 30 saves and a sparkling 1.89 ERA, while other pitchers of note included Blue Moon Odom (5-12, 5.13 ERA), Darold Knowles (3.06 ERA), Dave Hamilton, Horacio Pina and Paul Lindblad. The offense featured the big bats of Reggie Jackson (.301, 32 HR, 112 RBI, 22 steals), Sal Bando (.269, 32 HR, 97 RBI) and Gene Tenace (.242, 21 HR, 93 RBI). Speedy Bert Campaneris (.268, 85 runs, 38 steals) and Bill North (.281, 78 runs, 59 steals) sat atop the lineup, while Deron Johnson (.233, 15 HR, 68 RBI), Joe Rudi, Ray Fosse and Dick Green rounded out the everyday starters. The 1977 Kansas City Royals led the division most of the year, but finished just behind Oakland with a 90-72 record, good enough for a wildcard berth for manager Whitey Herzog. Along with Montreal, this was probably my most surprising team. The offense was very strong, led by OF's Al Cowens (.312, 24 HR, 106 RBI), Hal McRae (.275, 11 HR, 95 RBI) and 3B George Brett (.304, 29 HR, 101 RBI). Other solid performers included John Mayberry (.210, 16 HR, 78 runs), Amos Otis (.240, 20 HR, 23 steals), Frank White (.263, 26 steals), Darrell Porter (.276, 11 HR, 59 runs) and speedy SS Freddie Patek (.237, 75 runs, 57 steals). Part-time players like Tom Poquette, Joe Zdeb, Pete Lacock and John Wathan also contributed. The pitching staff was very strong, as ace Dennis Leonard had a fine year (19-15, 2.80 ERA, 263 K's), while other starters like Jim Colborn (17-8, 3.27 ERA), Paul Splittorff (16-14, 4.00 ERA) and Andy Hassler (14-6, 3.40 ERA) were also very good. With no true closer, the bullpen work was handled well by Doug Bird (12 saves), Mark Littell (14 saves), Marty Pattin, Larry Gura and Steve Mingori.
The 1970 Minnesota Twins finished at 84-78, good for 3rd place in the AL West for manager Billy Rigney. OF Tony Oliva led the way, posting big numbers (AL-best .336 average, 24 HR, 92 RBI), while slugger Harmon Killebrew hit .268 with 41 home runs and 104 RBI. Other key offensive players included Cesar Tovar (.283, 96 runs, 30 steals), Leo Cardenas (.224, 62 RBI), Rich Reese (.232, 51 runs) and George Mitterwald (.232, 14 HR, 48 RBI). Other players of note included part-time Rod Carew (.358 average), Jim Holt, Brant Alyea, Danny Thompson, Rick Renick and Paul Ratliff. Jim Perry was the ace of the pitching staff, posting a 20-15 record and 3.19 ERA, while other key starters included Bert Blyleven (13-4, 3.04 ERA) and Jim Kaat (12-13, 4.23 ERA). The bullpen was solid, anchored by Ron Perranoski (32 saves, 3.01 ERA) and Stan Williams (68 games, 3.56 ERA). Other pitchers of note included Tom Hall (10-4, 2.54 ERA), Luis Tiant, Bill Zepp and Dave Boswell. Another surprise team in this replay was the 1977 Texas Rangers, finishing with an 82-80 record, 4th place, and contending for a wildcard berth. The lineup lacked stars, but was solid, with Toby Harrah (.261, 25 HR, 96 RBI) leading the way, getting support from Mike Hargrove (.275, 14 HR, 77 runs), Bump Wills (.262, 28 steals), Jim Sundberg (.285, 51 RBI), Willie Horton (.271, 65 RBI), Claudell Washington (.249, 63 runs) and Bert Campaneris (.230, 68 runs, 30 steals). Part-time players also played well, including Kurt Bevacqua, Juan Beniquez, Tom Grieve, Dave May and Ken Henderson. The pitching staff was led by Doyle Alexander (17-9, 3.60 ERA), Gaylord Perry (14-16, 3.43 ERA) and Bert Blyleven (15-13, 2.84 ERA). Other starters included Dock Ellis and Nelson Briles. The bullpen was questionable - Adrian Devine posted a team-high 12 saves and 2.62 ERA, but others like Paul Lindblad, Roger Moret and Darold Knowles were less reliable.
The 1979 California Angels faded quickly, finishing at 72-90 and 5th place in the AL West. Manager Jim Fregosi had a solid squad, but they were over-matched in this league. Hard-throwing Nolan Ryan posted a 15-11 record, 2.68 ERA and 246 strikeouts, while other starters of note included Dave Frost (14-13, 3.48 ERA), Don Aase (10-12, 3.41 ERA), Frank Tanana, Chris Knapp and Jim Barr. Mark Clear led the bullpen with 20 saves and a 2.30 ERA, but the rest of the staff was questionable, with Mike Barlow and Dave LaRoche eating up innings in many losses. The offense had plenty of pop with Don Baylor (.258, 27 HR, 104 RBI) and 2B Bobby Grich (.253, 33 HR, 104 RBI) having big years. Other regular hitters included Brian Downing (.305, 68 RBI), Rod Carew (.292, 72 runs), Carney Lansford (.251, 89 runs, 24 steals) and Dan Ford (.240, 23 HR, 77 RBI). Other primary hitters included Rick Miller, Willie Aikens, Joe Rudi, Jim Anderson and Bert Campaneris. Finishing last in the AL West was the 1977 Chicago White Sox at just 65-97 behind manager Bob Lemon. This team was very offense heavy, with a totally mediocre pitching staff that was overwhelmed in this league. Steve Stone (11-15, 3.77 ERA) and Francisco Barrios (11-13, 4.34 ERA) were the best of a lot of starters that also included Ken Kravec, Chris Knapp, Wilbur Wood and Ken Brett. Lerrin Lagrow posted 31 saves but a horrible 5.95 ERA, while other pitchers of note include Bart Johnson, Steve Renko and Dave Hamilton. The lineup was at least formidable, with plenty of power from players like Oscar Gamble (.257, 28 HR, 87 RBI), Richie Zisk (.272, 19 HR, 88 RBI), Eric Soderholm (.244, 22 HR, 66 RBI) and Chet Lemon (.270, 16 HR, 90 runs). Other key hitters included Lamar Johnson, Ralph Garr, Jim Essian, Jorge Orta and Alan Bannister.
---
HIGHLIGHTS
---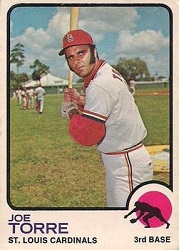 There were no perfect games in this replay and there were also no no-hitters. There were ten one-hitters, with Oakland's Ken Holtzman throwing two - one May 28 vs California, then another on June 7 vs Minnesota. Kansas City's Dennis Leonard struck out a league-best 19 batters in a 10 inning performance vs Oakland on August 2nd, easily the best of the year - no other pitcher struck out more than 13 in any game.
Los Angeles' Steve Garvey had the season's longest hit streak at 29 games, just edging Minnesota's Tony Oliva, who had a 28 game hit streak. Six players hit three home runs in one game, but New York Yankee Graig Nettles hit four vs the California Angles on July 4. The players who hit three in one game included Cincinnati's George Foster, San Francisco's Bobby Bonds, Philadelphia's Mike Schmidt, Detroit's Dick McAuliffe, California's Carney Lansford and Milwaukee's Larry Hise.
Kansas City substitute catcher John Wathan had the most RBI in any one game during the season with eight vs Boston on September 4. Four other players drove in seven in one game - Chicago's Richie Zisk, Los Angeles' Steve Garvey, Nettles four home run game and McAuliffe's three home run game. Only one player hit for the cycle - Detroit's Aurelio Rodriguez on April 6 vs San Diego.
The longest game of the season was a 21 inning marathon in San Francisco on May 14 that saw the Giants edge the Texas Rangers 6-5. The most runs for any one team in one game was when Kansas City scored 19 runs in 19-7 victory over Boston on September 4 (the John Wathan eight RBI game). Three players stole four bases in one game - Cincinnati's Joe Morgan did it twice, as did LA's Davey Lopes and Houston's Cesar Cedeno.
The All Star Game was held July 11th at Fenway Park (part of my selection of most prominent parks to be used in decade All Star Games). A good duel of pitchers saw the game go to the 8th inning tied 1-1 before the National League scored four additional runs in 5-1 victory. Joe Torre took home the MVP with two hits and an RBI, while Philly's Mike Schmidt added two hits and a run. Lou Brock and Pete Rose both collected a hit, run and RBI for the NL, while Minnesota's Rod Carew was the AL's best hitter with two hits and a run scored. Dodgers' Don Sutton clamied the victory in match that started with Philly's Steve Carlton against Detroit's Mickey Lolich (KC's Dennis Leonard was tagged with the loss).
All Star Game: National 5; American 1
See the complete daily posts on the Action! PC message board
---