Best of 1980s NFL Football Replay
Standings
AFC Leaders
NFC Leaders
Team by Team Stats
Team Offense
Team Defense
Awards
---
THE PLAYOFFS
---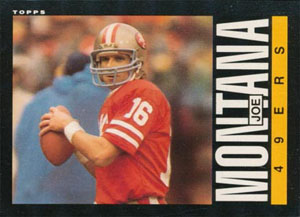 The 1984 San Francisco 49ers defeated the 1984 Miami Dolphins for the Best of 1980s title, in a rematch of Super Bowl XIX, also won by the 49ers. The 49ers wouldn't have the home field advantage they had in real life though, as this game would be played in the New Orleans Superdome. San Francisco jumped out to a 21-0 lead on touchdown runs by Bill Ring and Roger Craig (two scores). Late in the 2nd quarter Miami got on the board with a Dan Marino touchdown pass to Dan Johnson cutting the lead to 21-6 after a botched extra point.
Early in the 3rd quarter it appeared Miami was serious about making a comeback when Marino hits Mark Duper for a 25 yard touchdown pass to cut the lead to 21-13, but the 49ers roared right back with a nine play, 66 yard drive capped off by Roger Craig's third touchdown run of the day from two yards. After stopping Miami on the next series, the 49ers again drive the length of the field and Roger Craig scores his fourth rushing touchdown of the day from five yards. Neither team scores in the fourth quarter, and the 49ers are champions again.
Roger Craig takes MVP honors with 83 yards rushing, four rushing touchdowns, and two catches for 13 yards. Joe Montana has a good day completing 20 of 30 passes for 237 yards, with Dwight Clark his primary target catching seven passes for 100 yards on the day. Wendell Tyler quietly rushes for 114 yards, part of a 494 yard day for the 49ers offense. Marino is contained by the great 49ers secondary, much as he was in real-life, throwing for 237 yards on 15 completions, with two scores and two interceptions. Mark Duper catches three passes for 102 yards, but Mark Clayton is held in check with just two catches for 23 yards. Dwaine Board records nine tackles and two sacks for the 49ers, and Doug Betters collects eight tackles and a sack for the Dolphins in a game with few defensive highlights.
Super Bowl: '84 49ers 35; '84 Dolphins 13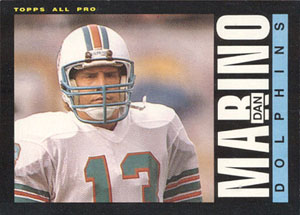 The AFC playoffs began with 3rd seeded 1981 San Diego hosting the 6th seed 1986 Denver Broncos in an AFC West wildcard battle. The Chargers offense is unstoppable, putting up 585 yards in a 51-31 victory that sees Dan Fouts throw for 376 yards and six touchdowns! Chuck Muncie adds 160 yards on the ground and John Elway cannot keep up, although he is also outstanding throwing for 380 yards and three touchdowns. In the second AFC wildcard game, it's an AFC Central affair as the 4th seeded 1988 Cincinnati Bengals host the 5th seeded 1986 Cleveland Browns. The Bengals never trail, as Boomer Esiason throws for 292 yards and three touchdowns and the RB tandem of Ickey Woods and James Brooks rushes for nearly 200 yards in a 31-24 victory.
One week later in the Divisional round, the top seeded 1984 Miami Dolphins host 1988 Cincinnati and prevail 28-17. With less than two minutes to go, the Bengals have the ball down 21-17 at mid-field but Esiason fumbles and Bob Brudzinski returns it 55 yards for a touchdown that seals the victory for Miami. Although the Bengals out-gain the Dolphins 459-276 in yardage, three turnovers ultimately doom Cincinnati. In the second divisional game, the 1981 Bengals, 2nd seeded, host the 1981 Chargers in a rematch of the 1981 AFC Championship. Although it's a cold 34 degrees, this time the Chargers prevail by a 27-21 score. Dan Fouts is 20 of 23 for 194 yards with a touchdown and Chuck Muncie runs for 89 yards while Bengals QB Ken Anderson struggles throwing for just 130 yards and two interceptions.
The AFC Championship is played in sunny Miami with the '84 Dolphins hosting the '81 Chargers in what figures to be an epic shootout. The Chargers are on the board first on a Fouts to Kellen Winslow 40 yard touchdown, but Miami promptly responds with a Marino to Dan Johnson 18 yard touchdown to tie the game 7-7. San Diego scores again late in the 1st quarter on a James Brooks three yard run, but again, Miami responds with a two yard TD pass from Marino to Bruce Hardy to tie the game 14-14. Rolf Benirschke's 43 yardfield goal puts the Chargers up 17-14 at halftime.
The Dolphins tie the game 17-17 on Uwe von Schamann's 23 yard field goal mid-way through the 3rd quarter. Early in the 4th quarter, the Chargers re-take the lead on Benirschke's 38 yard field goal, but Marino drives the Dolphins 71 yards on seven plays, with a 15 yard touchdown pass to Mark Duper giving Miami their first lead of the day at 24-20 with six minutes to play. The Chargers have two more chances but are unable to score, and the Dolphins advance to the Best of 1980s Super Bowl. Marino is outstanding, throwing for 376 yards and three scores, while Fouts isn't quite as good throwing for 293 yards, a touchdown and an interception.
AFC Championship: '81 Chargers 20; '84 Dolphins 24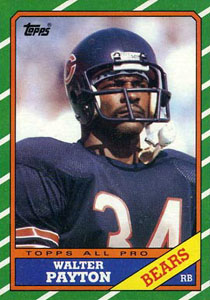 The NFC playoffs start with the 4th seeded 1988 Minnesota Vikings hosting the 5th seeded 1980 Atlanta Falcons. In a close game, the Falcons prevail 19-17 with the key play coming late in the 4th quarter when Wade Wilson is intercepted by Kenny Johnson with the Vikings ahead 10-9. One play later, Steve Bartkowski hits Junior Miller for a 19 yard touchdown pass and the Falcons take the lead. Wilson is intercepted on the next Vikings series by Bob Glazebrook, and the Falcons add a Tim Mazzetti FG that clinches the win. In the other NFC wildcard game the 3rd seeded 1980 Philadelphia Eagles host the 6th seeded 1984 San Francisco 49ers. This one isn't much of a contest as Joe Montana throws three touchdowns and the 49ers win 27-10. Ronnie Lott records nine tackles, a sack and an interception for San Francisco.
The Divisional round sees both road teams win again. First, the 1980 Falcons upset the 2nd seeded 1989 49ers 23-20 scoring 13 unanswered points in the fourth quarter. Tim Mazzetti's 48 yard field goal with three minutes to go puts the Falcons into the NFC Championship on a day when Steve Bartkowski throws for 270 yards and two scores. The second divisional game is even better, as the top seeded 1985 Bears host the 1984 49ers. In an Instant Classic, the 49ers win 23-20 in overtime. The Bears build a 13-3 lead early in the 3rd, with the only touchdown coming on a Richard Dent fumble recovery. The 49ers respond with a Montana touchdown pass to Freddie Solomon to cut the lead to 13-10, then a Wendell Tyler score to make it 17-13 midway through the 4th quarter. With just under two minutes to go, Jim McMahon brings the Bears fans out of their seats with a 30 yard touchdown pass to Willie Gault, putting the Bears up 20-17... but the great Bears defense can't contain Montana on the final series, and Montana gets the 49ers in range for game tying 32 yard field goal as time runs out. In overtime, after each team tries and fails twice, the 49ers offense finally makes a few big plays and Wersching kicks a 36 yard field goal to put the 49ers into the NFC Championship. A heart-breaking loss for me as a Bears fan!
The NFC Championship is played in Atlanta between the 5th seeded Falcons and the 6th seeded 49ers! The 49ers score first on a Montana 20 yard touchdown pass to Solomon, but Bartkowski responds with a 10 yard score to Alfred Jenkins to tie the game 7-7 after one quarter. The 49ers score again early in the 2nd when Wendell Tyler scores on a three yard run. The Falcons again tie the game on a Joel Williams blocked punt return. Both teams score late in the 2nd quarter, first the 49ers on a Roger Craig one yard touchdown run, then the Falcons on a 36 yard pass from Bartkowski to Wallace Francis. At the half, we're tied 21-21.
The 49ers open it up in the 3rd quarter with two Montana scores, first to Dwight Clark from 42 yards, then seven yards to Earl Cooper to take a 35-21 lead into the 4th quarter. Atlanta rallies, first with a Mazzetti field goal, than a two yard score from Lynn Cain with just over three minutes to play. Unfortunately for the Falcons, they cannot stop Montana and the 49ers who convert twice on third down to run out the clock and advance to the Best of 1980s Super Bowl. Joe Montana throws for 376 yards and three touchdowns, while Bartkowski is excellent for the Falcons as well, putting up 279 yards and two touchdowns.
NFC Championship: '84 49ers 35; '80 Falcons 31
---
LEAGUE FORMAT
---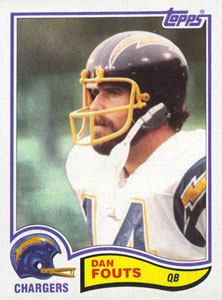 The Best of 1980s NFL league was a 30 team league with 15 teams in the AFC and 15 teams in the NFC. The idea was to pick the best team from each franchise from 1980 to 1989, omitting the strike shortened seasons of 1982 and 1987. In some cases, when there wasn't a clear best team, the most interesting team (in my opinion) was selected, and you may disagree with some of the teams I selected.
One particularly quirky choice was the Rams, who had a number of solid teams, but none spectacular. The most memorable Rams player of this era was surely Eric Dickerson, but because he was already represented on the Indianapolis Colts, this allowed me to pick a Rams team that featured some other notable players, and I selected their 1988 squad with Jim Everett, Henry Ellard and Kevin Greene. While I try to avoid duplicate players, sometimes it's unavoidable, and both 49ers teams were quarterbacked by Joe Montana.
The NFL in the 1980s had 28 teams and unbalanced divisions, some with four teams, some with five. For continuity, I made each division five teams, which allowed me to add two extra teams for two franchises that were difficult to eliminate. In the NFC I selected both the 1984 and 1989 49ers (how do you choose just one?), and in the AFC I selected the 1981 and 1988 Cincinnati Bengals (a few player overlaps like Anthony Munoz and Cris Collinsworth, but different QBs at least).
Teams play a full 16 game schedule, with division winners earning the 1,2 and 3 seeds (with the 1 and 2 seeds earning a playoff bye). The next three best records, regardless of division, earn the wildcards (seeds 4,5 and 6). Like the current NFL, the 6 plays the 3 in one wildcard game, and the 5 plays the 4. Winners advance with the 1 seed hosting the worst remaining seed. For this particular project, the Super Bowl was awarded to the New Orleans Superdome.
---
THE TEAMS
---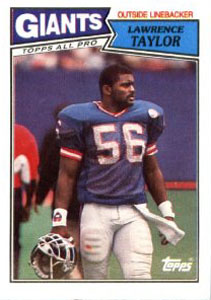 Dick Vermeil's 1980 Philadelphia Eagles (12-4, lost Super Bowl XV) were chosen over some pretty good late 1980's teams to represent the franchise. QB Ron Jaworski, RB Wilbert Montgomery and WR Harold Carmichael led a very good, balanced offense while DT Charlie Johnson, LB Jerry Robinson and CB Roynell Young lead a very strong defense. The Dallas Cowboys were another difficult choice, but I took their 1980 team also (12-4, lost NFC Championship). Tom Landry was in his first season without Roger Staubach at QB, now led by Danny White. RB Tony Dorsett, WR Tony Hill and G Herbert Scott led the offense, while DT Randy White, LB Bob Breunig and S Dennis Thurman led the defense. Probably the biggest drawback to picking this team over the 1981 and 1983 editions was not having CB Everson Walls, one of the best interceptors of the 1980s. The Washington Redskins lost both of their Super Bowl champion teams of 1982 and 1987 to my "no strike seasons" rule, but that's ok as their 1983 team (14-2, lost Super Bowl XVIII) was statistically better anyhow. QB Joe Theismann, RB John Riggins and WR Charlie Brown put up record-setting numbers behind the "Hogs" offensive line featuring T Joe Jacoby and G Russ Grimm. The defense was led by DT Dave Butz, S Mark Murphy and a young CB Darrell Green. K Mark Moseley had a fine year behind this amazing offense, and coach Joe Gibbs was certainly one of the best of this decade.
The St. Louis Cardinals didn't have many great historic teams, but their 1984 unit (9-7) was certainly entertaining. With QB Neil Lomax having a huge season with WR Roy Green, the offense was often spectacular. RB Ottis Anderson gave the team a solid running game as well for coach Jim Hanifan. The defense was led by LB E.J. Junior, CB Lionel Washington and DE Curtis Greer. No problems picking the 1986 New York Giants (14-2, won Super Bowl XXI), an outstanding historical team. Coach Bill Parcells won his first Super Bowl with a stellar unit featuring QB Phil Simms, RB Joe Morris and TE Mark Bavaro on offense, and an even better defensive unit featuring the great LB Lawrence Taylor, as well as LB Harry Carson, DE Leonard Marshall and DT Jim Burt. P Sean Landeta made sure the defense started in favorable field positions with his excellent punting.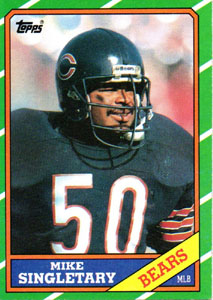 The 1981 Tampa Bay Buccaneers (9-7, lost NFC Divisional) were the choice for a franchise that struggled for most of the decade. Coach John McKay led a unit featuring QB Doug Williams, RB Jerry Eckwood, WR Kevin House and TE Jimmie Giles on offense, and DE Lee Roy Selmon, LB Hugh Green and interception leader S Cedric Brown on defense. The Detroit Lions had some talented but often disappointing teams in the early 1980ís, I selected the 1983 team (9-7, lost NFC Divisional) that narrowly missed upsetting the 49ers in the playoffs. QB Eric Hipple had a respectable season, and RB Billy Sims was typically outstanding. WR Leonard Thompson was the teamís top receiver, and the line featured a young T Keith Dorney. The defense was led by DT Doug English and DE William Gay up front, while CB Bobby Watkins and LB Garry Cobb anchored the back seven. K Eddie Murray was outstanding, even with the miss in San Francisco in the playoffs. The 1985 Chicago Bears (15-1, won Super Bowl XX) were probably the no-brainer choice of the entire league. Arguably the greatest single season team ever, the colorful Bears were led by head coach Mike Ditka and defensive guru Buddy Ryanís vaunted 46 defense. QB Jim McMahon had his best season passing and health-wise, while RB Walter Payton cranked out another excellent season behind a good line featuring T Jim Covert and C Jay Hilgenberg. The defense was led by LB Mike Singletary, but fine years were also turned in by DE Richard Dent, DT Dan Hampton, LB Wilber Marshall and S Gary Fencik. Even K Kevin Butler had an outstanding year.
The 1988 Minnesota Vikings (11-5, lost NFC Divisional) were the best of a few playoff caliber teams this decade. Coach Jerry Burns team featured efficient QB Wade Wilson and solid pass catchers in WR Anthony Carter and TE Steve Jordan, all behind an OL that featured G Randall McDaniel and T Gary Zimmerman. The defense featured an outstanding line with DT Keith Millard and DE Chris Doleman, LB Scott Studwell patrolled the middle and S Joey Browner and CB Carl Lee in led the secondary. The 1989 Packers (10-6) were a tough call over the explosive 1983 team with a prime James Lofton. The 1989 unit featured QB Don Majkowski who had a fine season that he was never able to repeat, with WR Sterling Sharpe his primary target. The defense was mediocre, but pass rushing LB Tim Harris had a monster year in sacks.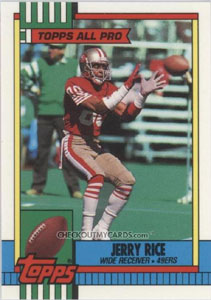 The 1980 Atlanta Falcons (12-4, lost NFC Divisional) were an easy choice, led by a great offense with QB Steve Bartkowski, RBs William Andrews and Lynn Cain, WR Alfred Jenkins and All Pro T Mike Kenn. Coach Leeman Bennett's defense features forgotten LB Joel Williams and CB Rolland Lawrence. The Falcons hope to avenge the famous collapse against Dallas in the 1980 playoffs. The 1984 San Francisco 49ers (15-1, won Super Bowl XIX) are one of the greatest single season teams ever. Coach Bill Walsh, QB Joe Montana, RBs Wendell Tyler and Roger Craig, WR Dwight Clark and G Randy Cross lead a dominant offense, while LB Keena Turner and DBs Ronnie Lott and Carlton Williamson lead a strong defense that shut down Dan Marino in Super Bowl XIX. The 1988 Los Angeles Rams (10-6, lost NFC Wildcard) were chosen to represent that franchise, but this was probably the toughest choice in the entire league. The Rams had several very good teams, but none great in this decade. With RB Eric Dickerson represented on the 1988 Colts, I had the option to avoid the mid 80's Rams teams and pick either the outstanding 1980 team, or the 1988 team (1989 was also a consideration). I ended up picking the 1988 team, coached by John Robinson that featured QB Jim Everett, RB Greg Bell, WR Henry Ellard and a solid offensive line with G Tom Newberry and C Doug Smith. The defense featured pass rushing ace LB Kevin Greene and CB Jerry Gray.
The 1988 New Orleans Saints (10-6) were probably not quite as good as their 12-3 1987 team, but with no strike seasons, it was a pretty easy choice. QB Bobby Hebert, RB Dalton Hilliard and WR Eric Martin keyed a respectable offense, but it was the vaunted LBs - Rickey Jackson, Pat Swilling, Sam Mills and Vaughn Johnson - that made this team so special. Add in K Morten Anderson, one of the best kickers in NFL history, and colorful coach Jim Mora and you have what should be a fun team. The 1989 San Francisco 49ers (14-2, won Super Bowl XXIV) became the NFC's extra team. Again, one of the greatest single season teams of all time, featuring QB Joe Montana in what was probably his best season, with RB Roger Craig, WRs Jerry Rice and John Taylor and TE Brent Jones - a very strong offense, that lit up the Broncos 55-10 in Super Bowl XXIV. The defense was not as strong as the '84 unit, but still featured LB Charles Haley, S Ronnie Lott and DE Kevin Fagan. While Montana is represented on two teams, this one is coached by George Seifert.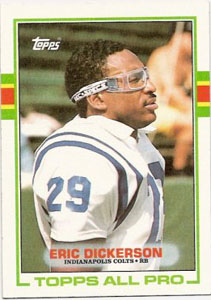 The 1980 Buffalo Bills (11-5, lost AFC Divisional) were a tough call over the 1988 squad, but the feeling was with the 1990 team being featured in the Best of 1990s league, the 1988 team was so similar in personnel, that they will basically be represented there. The 1980 team, coached by Chuck Knox, was led by QB Joe Ferguson, RB Joe Cribbs, WR Jerry Butler and G Conrad Dobler on offense, while the defense included All Pro NT Fred Smerlas, LB Jim Haslett and S Steve Freeman. The 1984 Dolphins (14-2, lost Super Bowl XIX) were one of the greatest single season teams to not win the Super Bowl. A large part of that lies in their Super Bowl opponent, the even better 1984 San Francisco 49ers team, who had the added benefit of Super Bowl XIX basically being a home game. Coach Don Shula and QB Dan Marino had a record-breaking year, with WRs Mark Clayton and Mark Duper having sensational seasons. RB Tony Nathan helped balance the attack, and C Dwight Stevenson and G Ed Newman were part of a solid offensive line. The aging defense, the "Killer B's" was still adequate with NT Bob Baumhower, DE Doug Betters, LB A.J. Duhe and S Glenn Blackwood.
1985 brings us two AFC East teams, the New England Patriots (11-5, lost Super Bowl XX) and the New York Jets (11-5, lost AFC Wildcard). The Patriots, most remembered for being crushed by the Bears in Super Bowl XX, were still a fine team. Coach Raymond Berry led a unit with a strong defense including LBs Andre Tippett and Steve Nelson and CB Ray Clayborn, while the offense was centered on one of the league's best rushing attacks with RB Craig James and Tony Collins. G John Hannah and WR Stanley Morgan rounded out a strong team, that mostly lacked at quarterback. The Jets team seemed the best combination of memorable players of that era playing at a high level. QB Ken O'Brien had a fine year, throwing to WRs Welsey Walker and Al Toon, as well as TE Mickey Shuler. Coach Joe Walton had RB Freeman McNeil to led a strong ground game. The defense wasn't as strong as the "New York Sack Exchange" team, but DE Mark Gastineau, DT Joe Klecko and LB Lance Mehl all had fine seasons. The 1988 Indianapolis Colts (9-7) were the best of the Baltimore/Indianapolis 1980s decade, a mostly forgettable time. The trade that netted RB Eric Dickerson made the Coach Ray Meyer's Colts respectable. Dickerson didn't have a lot of skill players around him (WR Bill Brooks probably the best), but he had a solid offensive line, led by G Chris Hinton and C Ray Donaldson. The defense was very average, with LB Duane Bickett and S Eugene Daniel the most memorable names.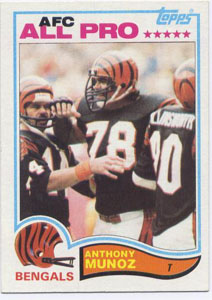 The Cincinnati Bengals were the AFC benefactors of the 15th team being added, as it allowed me to pick both their 1981 and 1988 Super Bowl losing squads. The 1981 Bengals (12-4, lost Super Bowl XVI) led by Forrest Gregg were a balanced, very strong team led by QB Ken Anderson, RB Pete Johnson, WR Cris Collinsworth and the 1980's best offensive lineman, T Anthony Munoz. The defense had quality players in DE Eddie Edwards, LB Reggie Williams and aging CB Ken Riley. The Steelers certainly couldn't match their success of the 1970s, but still had some good teams. The 1984 team (9-7, lost AFC Championship) had a solid offense led by QB Mark Malone, RB Frank Pollard, WR/KR Louis Lipps, WR John Stallworth and aging C Mike Webster, while Chuck Noll's defense was led by LB Mike Merriweather and S Donnie Shell. The 1986 Cleveland Browns (12-4, lost AFC Championship) coached by Marty Schottenheimer were an easy choice, even though the 1980 team, led by QB Brian Sipe, was also outstanding. The 1986 team featured QB Bernie Kosar, RBs Kevin Mack and Ernest Byner and aging TE Ozzie Newsome on offense, and the defense was led by LBs Clay Matthews and Chip Banks, as well as All Pro CBs Hanford Dixon and Frank Minnifield.
The 1988 Bengals (12-4, lost Super Bowl XXIII) in some ways were a near carbon copy of the 1981 team, with a few different players. This team was led by QB Boomer Esiason, RBs Ickey Woods and James Brooks, WR Eddie Brown and a now aging T Anthony Munoz. The defense now featured NT Tim Krumrie and S David Fulcher, while LB Reggie Williams was still around from the '81 team. The coach was the colorful Sam Wyche, who like Gregg, would come up short against Bill Walsh and the 49ers in the Super Bowl. The 1988 Houston Oilers (10-6, lost AFC Wildcard) were a tough choice over the 1980 team featuring Earl Campbell. I decided those late 70's Oiler teams were a tad better than the '80 team and will be represented in the Best of 1970s League. The 1988 squad, coached by Jerry Glanville, was led by QB Warren Moon, RB Mike Rozier, WR Drew Hill and G's Mike Munchak and Bruce Matthews. The defense was not great, but DE Ray Childress and LB John Grimsley had fine years.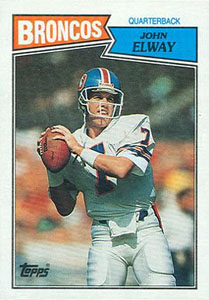 The 1981 San Diego Chargers (10-6, lost AFC Championship) were a tough choice over the 1980 team. Both lost in the AFC Championship, the 1980 team was one win better and had a slightly better point differential, but I couldn't resist QB Dan Fouts best season passing under coach Don "Air" Coryell. Fouts had plenty of weapons in 1981, even if John Jefferson was traded, most notably TE Kellen Winslow and WR Charlie Joiner, as well as RB Chuck Muncie. The defense was not great, but featured DT's Gary Johnson and Louie Kelcher and CB Willie Buchanon. The 1983 Los Angeles Raiders (12-4, won Super Bowl XIX) were also a tough call over their 1980 Super Bowl winner, but I opted for the '83 team that had DE Howie Long and RB Marcus Allen. The 1983 Raiders also featured CB Mike Haynes along with LB Rod Martin and fellow CB Lester Hayes on the defense, and TE Todd Christensen, QB Jim Plunkett and T Henry Lawrence on offense. Both were coached by Tom Flores.
1986 gives us three teams in the AFC West alone. First is the fairly obvious 1986 Denver Broncos (11-5, lost Super Bowl XXI). QB John Elway carried a team that lacked big name stars, but was very solid and pulled one of the great come-from-behind wins in the 1986 AFC Championship at Cleveland ("The Drive"). Elway's offense also features RB Sammy Winder and WR Steve Watson, while coach Dan Reeves under-rated defense was led by DE Rulon Jones, LB Karl Mecklenburg and S Dennis Smith. The 1986 Kansas City Chiefs (10-6) were the franchise's best team of a fairly forgettable decade (the 1981 team was the other contender led by RB Joe Delaney). The '86 squad, coached by John Mackovic, was led by the defense that featured NT Bill Maas and the outstanding secondary that included CB Albert Lewis and S Deron Cherry. The offense was unimpressive, with WR Stephone Paige, RB Herman Heard and QB Bill Kenney all below average in this difficult league. K Nick Lowery however, one of the game's best, gives the Chiefs an added weapon. The 1986 Seattle Seahawks (10-6) were perhaps a puzzling choice, as their 1983 team went to the AFC Championship and the 1984 team was statistically their best, but I thought the '86 squad coached by Chuck Knox had the best combination of a quality team and their most memorable players. The offense was led by QB Dave Kreig, RB Curt Warner and WR Steve Largent, while the defense featured DE Jacob Green, S Kenny Easley and LB Fredd Young.