Best of 1990's College Football Replay
Standings
Leaders
Team by Team Stats
Team Offense
Team Defense
Awards
---
THE PLAYOFFS
---
The 1994 Penn State Nittany Lions may have squeaked into the playoffs, but they run the table and beat the 1995 Nebraska Cornhuskers for the Best of 1990's Championship. Ki-Jana Carter runs for 106 yards and three touchdowns in the win to take home the MVP. Nebraska's powerful rushing attack is limited to 145 yards and the QB tandem of Tommie Frazier and Brooks Berringer struggles as the Huskers fall behind early and have to pass more than they would have liked.
Penn State took the lead early on a Carter 28 yard touchdown run on their opening drive. A Nebraska score by Clinton Childs cuts the lead to 10-7 early in the 2nd quarter, but Penn State scores 10 more with Carter scoring from 11 yards and another FG by kicker Brett COnway making it 20-7 at halftime. The 3rd quarter sees Nebraska cut the lead to 20-10, but in the 4th Penn State adds another Conway field goal and Carter TD run (this time from 18 yards) to make it 30-10. Berringer throws a late touchdown to Reggie Baul, but it's not enough for the powerful Cornhuskers team.
Championship Box Score: Penn State 30; Nebraska 17
Penn State beat 1999 Virginia Tech and Michael Vick 31-16 to get to the Championship game. Ki-Jana Carter ran for 95 yards and three touchdowns while Kerry Collins threw for 186 yards and a touchdown pass to Bobby Engram (5 catches, 88 yards). Vick ran for 59 yards and threw for 250 yards, but also threw two interceptions. Penn State S Kim Herring had a fine game with two of Penn State's three interceptions and several tackles. WR Ricky Hall was Vick's primary target, catching five passes for 84 yards, while RB Shyrone Stith ran for 66 yards.
Semi-final Box Score: Penn State 31; Virginia Tech 16
Nebraska wins an Instant Classic over 1993 Notre Dame by a 59-54 score. Notre Dame builds a 35-17 lead in the first half, but Nebraska roars back and ties the game 38-38 in the third quarter. Notre Dame re-takes the lead twice, including 48-45 in the fourth quarter, but the 'Huskers get two straight TDs to take a 59-48 lead. Notre Dame scores on a long punt return as time runs out, but it is not enough in this wild game. Nebraska records 629 total yards, 451 on the ground (both RBs Clinton Childs and Ahman Green go over 100 yards) while Notre Dame posts 419 yards, 225 thru the air by QB Kevin McDougal, and 110 on the ground from RB Lee Becton. WR Derrick Mayes catches four passes for 65 yards. In a game with little defense, Nebraska LB Terrell Farley records a sack and an interception.
Semi-final Box Score: Nebraska 59; Notre Dame 54
The playoffs did not follow the same pattern as my Best of 1980's, rather the division winners were seeded 1-4, with the next four teams seeded 5-8 regardless of division. This pitted Penn State at 11-1 1998 Tennessee in the first round. In a wild game, Penn State gets a last second TD pass from Kerry Collins to TE Kyle Brady to pull a 51-48 upset despite 316 rushing yards for the Volunteers (Jamal Lewis 124 yards, two TDs) and three TD passes from Tee Martin. Collins throws for 387 yards and five scores, with Bobby Engram (seven catches, 138 yards, TD) and Kyle Brady (five catches, 101 yards, two scores) his primary targets. In the second game on the 1-4 side of the bracket, Virginia Tech beat 1996 Florida 38-33. The Hokies build a big lead, only to watch Danny Wuerffel roar to life and nearly pull it out for the Gators. Wuerffel throws for 488 yards and five touchdowns in the loss. QB Michael Vick is stellar for Virginia Tech, rushing for 170 yards and three touchdowns, while passing for 173 yards as well.
The 2-3 side of the bracket sees less drama as Nebraska crushes 1997 Michigan 44-17 and Notre Dame beats Ohio State 33-7. Ahman Green runs for 182 yards and two touchdowns in the Huskers win while Terrell Farley records nine tackles and two sacks. Notre Dame forces a pair of turnovers, limits the combination of QB Joe Germaine and WR David Boston, while getting a big game from WR Lake Dawson (3 catches, 116 yards and a touchdown) and CB Bobby Taylor (eight tackles, interception returned 96 yards for touchdown.
---
REGULAR SEASON
---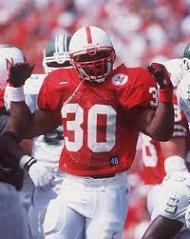 The regular season consisted of a 16 team league, with four geographical divisions of four teams each. Teams play divisional opponents twice (home and home). Teams then play all teams in one other division (West vs North, South vs East) and play one game against a team from each of the other divisions (I try to make these come close to matching in years, so an early 90's team is more likely to play another early 90's team). Unlike the real 1990's NCAA, there is overtime as in the modern college game to avoid ties.
The "West" division included the 1990 Colorado Buffaloes (11-1-1, AP #1, UPI #2), the 1991 Washington Huskies (12-0, AP #2, Coaches #1), the 1995 Nebraska Cornhuskers (12-0, AP #1) and the 1996 Arizona State Sun Devils (11-1, AP #4). The "North" division included the 1993 Notre Dame Fighting Irish (11-1, AP #2), the 1994 Penn State Nittany Lions (12-0, AP #2), the 1997 Michigan Wolverines (12-0, AP #1, Coaches #2) and the 1998 Ohio State Buckeyes (11-1, AP #2).
The "East" Division included the 1990 (11-0-1, AP #2, UPI #1) Georgia Tech Yellow Jackets, the 1991 Miami Hurricanes (12-0, AP #1, Coaches #2), the 1999 Florida State Seminoles (12-0, AP #1 - a tough choice over their 1993 National Champion team) and the 1999 Virginia Tech Hokies (11-1, AP #2). The "South" Division included the 1992 Alabama Crimson Tide (13-0, AP #1), the 1993 Auburn Tigers (11-0, AP #4), the 1996 Florida Gators (12-1, AP #1) and the 1998 Tennessee Volunteers (13-0, AP #1).
Nebraska claimed the West division with a 9-3 record, three games ahead of second place Arizona State (6-6), and good for the second best record in the entire league. They swept division rivals Colorado and Washington and split with Arizona State. The Cornhuskers also beat Penn State late in the year 37-20, but could not repeat that performance in the championship game. None of the teams in this division were bad, as even non-playoff teams like Washington and Colorado were very respectable.
Nebraska was led by their dominant ground game, which easily led the league inrushin yards that featured Ahman Green (940 yards and ten touchdowns), Lawrence Phillips (410 yards, four touchdowns) and QB Tommie Frazier (347 yards and one touchdown rushing as well as 1,025 yards passing and nine touchdowns). WR Clester Johnson was the primary receiver with 27 catches, 326 yards and three touchdowns. DL Jared Tomich led the team with 10 sacks, DE Grant Wistrom added four sacks and LB Terrell Farley recorded three sacks, 63 tackles and three interceptions (two returned for scores). CB Michael Booker tied Farley for the team lead with three picks. K Kris Brown led the league with 112 points. Arizona State featured QB Jake "The Snake" Plummer, who would throw for 2,505 yards, 21 touchdowns and 11 interceptions. His primary receiver was Keith Poole who pulled in 49 catches for 760 yards and seven touchdowns. RB Terry Battle led the team in rushing with 828 yards and seven touchdowns. DE Derrick Rodgers led the defense with nine sacks, S Pat Tillman led with 82 tackles and DB Al Simmons led the team with three interceptions.
Washington had a pretty balanced attack with QB Billy Joe Hobert throwing for 2,237 yards, 18 touchdowns and ten interceptions. Mario Bailey was the primary target, catching 63 passes for 801 yards and eight touchdowns. Beno Bryant (791 yards, seven touchdowns) and Jay Barry (630 yards, five touchdowns) led a respectable ground attack. The defense featured All America DT Steve Emtman who led the team with seven sacks and 20 hurries. LB Dave Hoffman led the team in tackles with 82, while DB Shane Pahukoa led the team with three interceptions. Colorado was led by RB Eric Bieniemy who ran for 968 yards and ten touchdowns, while QB Darian Hagan ran for 369 yards and two scores, while also passing for 1,504 yards, six touchdowns and 12 interceptions. The limited passing game featured Mike Pritchard, who caught a team high 19 passes for 412 yards and two touchdowns. DT Garry Howe led the Buffaloes with six sacks, while Joel Steed and Alfred Williams each added five sacks. LB Greg Biekert led the team with 209 tackles while DB Dexter McCloughan had a team high three interceptions.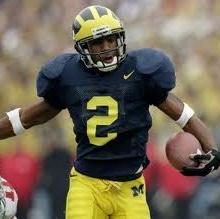 Notre Dame claimed the North division with an 8-4 record, but it was a close race all year as Ohio State was just one game back at 7-5, and Penn State and Michigan both finished 6-6 on the year. Obviously, divisional matchups were huge here and Notre Dame's regular season finale 30-24 win at home vs Ohio State was the difference in the division race. The Irish also beat the Buckeyes earlier in the year at Columbus by a 30-17 score. The entire division made the playoffs (revamped format over 1980 replay), while Arizona State was left out.
Notre Dame featured a balanced attack led by RB Lee Becton (800 yards, seven touchdowns), QB Kevin McDougal (1,382 yards, six scores, seven interceptions) and WRs Lake Dawson (26 catches, 338 yards, four touchdowns) and Derrick Mayes (23 catches, 325 yards). DL Bryant Young had a team best seven sacks and 18 hurries, while LB Justin Goheen had a team best 98 tackles. The secondary was led by S Jeff Burris who had four interceptions, and CB Bobby Taylor who added two of his own, one returned for a score. Speedy punt returner Mike Miller returned four punts for touchdowns. Ohio State was also strong offensively, with the 2nd best unit in the league. The rushing featured Michael Wiley (992 yards, seven scores) and Joe Montgomery (711 yards, seven scores) while the passing was solid with QB Joe Germaine throwing for 3,045 yards, 18 touchdowns and just eight interceptions. WR David Boston was the primary target catching 75 passes for 1,202 yards and eight touchdowns. The defense featured All Americans like LB Andy Katzenmoyer and Antoine Winfield, but it was LB Brent Johnson who led the team with five sacks while CB Ahmed Plummer led the team with four interceptions. Winfield did lead the team with 88 tackles.
Michigan's offense featured QB Brian Griese, who would throw for 1,836 yards, ten touchdowns and ten interceptions. Future NFL hero Tom Brady spent the year on the bench, and did not throw a single pass. RB Chris Howard was the top rusher with 694 yards and two scores, while Howard also led the team in receptions with 34. The leading WR in yardage was Tai Streets who caught 33 passes for 370 yards and two touchdowns. The defense was outstanding, the 3rd best in the league, led by All America and Heisman winning CB Charles Woodson. Woodson led the team with four interceptions and tied for the lead in tackles with 80 (along with LB Sam Sword). Three players tied for the team lead with three sacks. Penn State featured the league's top rated offense, which was also quite balanced. QB Kerry Collins threw for 2,590 yards, 24 touchdowns and just nine interceptions. Favorite targets included WR Bobby Engram (54 catches, 757 yards, nine scores) and WR Freddie Scott (45 catches, 810 yards, six scores). RB Ki-Jana Carter had a monster year with 1,383 yards and 14 touchdowns on the ground. LB Willie Smith had a team high seven sacks, while LB Brian Gelzheiser led the squad with 200 tackles. CB Brian Miller had a team high four interceptions.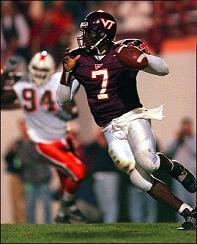 Another fairly balanced division, the East was won by Virginia Tech with a pedestrian 7-5 record. Georgia Tech finished two games back with a 5-7 record and missed the playoffs, despite finishing the year with two straight wins. Two national champions, '91 Miami and '99 Florida State were disappointments, both finishing just 4-8. The Seminoles started 4-3 before losing five straight (and were swept in the season series vs Virginia Tech), while Miami began the year 2-1 before losing six straight (including a 24-12 loss at '91 Washington) and falling out of contention.
The Hokies were led by QB Michael Vick who passed for 1,620 yards, seven touchdowns and ten interceptions. Vick also ran for 474 yards and four scores. Shyrone Stith ran for a team high 871 yards and seven touchdowns, while WR Andre Davis was the top receiver with 36 catches for 684 yards and three touchdowns. The Hokies defense was second best in the league, and best overall against the run. DE Corey Moore led the entire league with 15 sacks. CB Ike Charlton led the team with 80 tackles, and CB Anthony Midget had a team high six interceptions. QB Shawn Jones had a good year, throwing for 2,171 yards, 15 touchdowns and 13 interceptions. RB William Bell was the team's top rusher with 750 yards and seven touchdowns. WR Robert Rodriguez led the receivers with 31 catches for 602 yards and seven touchdowns. Three players tied for the team's sack lead with four, including DE Marco Coleman and DE Coleman Rudolph. LB Jerrelle Williams had a team best 172 tackles and DB Willie Clay had a team high three interceptions.
Florida State featured the passing of QB Chris Weinke (2,597 yards, 19 touchdowns, 13 interceptions) as well as the rushing of Travis Minor (589 yards, two scores). Heisman winning WR Peter Warrick had 63 catches for 760 yards and three scores, while Ron Dugans hauls in six touchdowns on 45 catches. DE Jamal Reynolds leads the team with 10 sacks, LB Tommy Polley has a team best 95 tackles, and S Derrick Gibson recorded a team high four interceptions. Miami featured another Heisman winner in QB Gino Torretta, who passed for 3,200 yards, 17 touchdowns and nine interceptions. Lamar Thomas was the leading receiver with 46 catches for 595 yards and four touchdowns, and RB Stephen McGuire's 496 yards and six touchdowns were tops among a pedestrian running game. LB Darrin Smith had a team best 161 tackles, while DE Rusty Medearis led the team with six sacks. CB Ryan McNeil's two interceptions were the best of a unit that simply didn't force enough turnovers.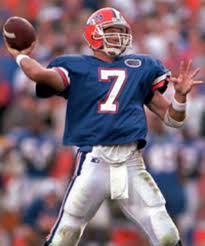 The South division featured what was, to me at least, a surprise winner in the 1998 Tennessee Volunteers... who didn't just win the division, but posted the best record in the league at 11-1. Remember this was the national champion team the year after Peyton Manning left, that was led by QB Tee Martin. The Volunteers only loss was a 37-13 defeat in the Swamp to Florida. The Gators had a good year too, finishing second at 8-4 and easily earning a playoff spot. SEC Rivals Alabama and Auburn struggled, with the Tide finishing just 4-8, and the Tigers at 2-10 finishing with the worst record in all the Best of 1990's league.
Tee Martin had a surprisingly good year passing for Tennessee, throwing for 2,164 yards, 19 touchdowns and just six interceptions. WR Peerless Price is Martin's primary target, catching 61 passes for 920 yards and ten scores. RB Travis Henry leads a solid rushing game with 970 yards and seven scores, but RB Jamal Lewis adds 497 yards on a 6.8 average and three touchdowns. Martin also runs for 287 yards and seven scores. DE Gary Walker leads the defense with six sacks, while LB Raynoch Thompson leads the team with 89 tackles and S Deon Grant has a team high five interceptions. Flordia no surprise featured the league's top passing attack. QB Danny Wuerffel (another Heisman winner) threw for 3,261 yards, 28 touchdowns and 16 interceptions. WR Reidel Anthony has a great year, catching 60 passes for 1,057 yards and 17 touchdowns. Ike Hilliard hauls in 37 balls for 760 yards and three scores while Jacquez Green catches 27 passes for 465 yards and five touchdowns. Green also returns an amazing NINE punts for touchdowns on a 20.1 average. Defensive leaders include DT Ed Chester with five sacks, LB James Bates with 146 tackles and CB Fred Weary with six interceptions.
Alabama, despite just four wins, had the top rated defense in the league, not a huge surprise as their 1992 unit was outstanding. DE's John Copeland and Eric Curry each had six sacks to lead the team. LB Antonio London records a team best 75 tackles, and S George Teague leads the team with three interceptions. The less spectacular Crimson Tide offense features QB Jay Barker who passes for 1,493 yards, five touchdowns and 13 interceptions. RB Derrick Lassic leads the offense rushing for 891 yards and six scores, while WR David Palmer catches 21 passes for 340 yards and two touchdowns. Auburn's offense is led by QB Stan White, who passes for 2,271 yards, nine touchdowns and seven interceptions. RB James Bostic rushes for 1,010 yards and seven touchdowns and WR Frank Sanders hauls in 43 passes for 846 yards and six touchdowns. LB Anthony Harris is a star on the defense with a team best seven sacks and 176 tackles. CB Chris Shelling leads the team with four interceptions, ALL of which were returned for touchdowns, including one for 99 yards!