Best of 1970s NFL Football Replay
Standings
AFC Leaders
NFC Leaders
Team by Team Stats
Team Offense
Team Defense
Awards
---
THE PLAYOFFS
---
The 1971 Kansas City Chiefs defeated the 1977 Dallas Cowboys for the Best of 1970s title by a 24-14 score at the Orange Bowl in Miami, Florida. The Cowboys were the NFC's top seeded team while the Chiefs were the AFC's second seed. Kansas City opened the game with the ball, but Hollywood Henderson intercepted a Len Dawson pass, but Dallas missed a field goal keeping the game scoreless. Late in the 1st quarter Dallas returned the favor as Roger Staubach was intercepted, but Kansas City missed the field goal attempt. Dallas was again intercepted and bailed out by their defense as the 1st quarter came to a close. Early in the 2nd quarter Dallas finally puts points on the board with a 12 play drive that ends with Staubach finding Preston Pearson on a six yard touchdown pass giving the Cowboys a 7-0 lead. Kansas City replies with a long drive and a 21 yard field goal by Jan Stenerud cutting the lead to 7-3. After more defensive stops by both teams, the Chiefs score again when Dawson hits Otis Taylor for a 48 yard touchdown pass putting KC up 10-7 on the final play of the first half – which would be a back-breaker for Dallas.
After stopping Dallas' opening series in the 3rd quarter, KC scores again as Dawson hits Taylor on a 12 yard touchdown pass. With a 17-7 lead, the Chiefs defense continues to dominate, and late in the 3rd quarter Johnny Robinson intercepts Staubach and returns it 40 yards for a touchdown to put Kansas City up 24-7. Midway thru the 4th quarter the Cowboys finally convert a long drive and score when Staubach hits Billy Joe Dupree on a 14 yard touchdown pass making it 24-14. The Cowboys stop KC and force a punt, but are unable to convert on 4th down. The Chiefs milk some more clock, punt, and again stop Dallas on 4th down sealing the victory for Hank Stram and the Kansas City Chiefs.
Otis Taylor takes the MVP with five catches for 157 yards and two touchdowns. Staubach has a horrible game, throwing three interceptions. Other contributors for the Chiefs are RB Ed Podolak (14 carries for 62 yards), DE Buck Buchanan (seven tackles, two sacks), DT Curley Culp (two sacks, forced fumble) and DB Johnny Robinson (six tackles, interception returned for TD) and Dawson who throws for 240 yards and the two touchdowns to Taylor. Dallas RB Tony Dorsett runs for 67 yards and catches five passes while DE Ed Jones records three sacks and forces a fumble.
Super Bowl: '71 Chiefs 24; '77 Cowboys 14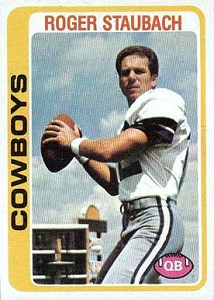 The wildcard round starts with an upset as the '79 Buccaneers go to Dallas and play the '71 Cowboys. Tampa Bay gets a pair of touchdown runs and 180 yards from Ricky Bell along with a strong showing from the defense which holds Dallas to under 200 total yards. Buccaneers QB Doug Williams completes just two passes, but Cowboys QB Roger Staubach is equally bad throwing two interceptions – one returned for a touchdown by Mike Washington. Dallas' Chuck Howley does collect seven tackles and returns an interception 92 yards for a touchdown. Tampa Bay moves on with a 33-16 victory.
The NFC's second wildcard game sees the 1973 Rams at the 1970 49ers in an NFC West battle. The Rams jump to a 14-0 lead on a Cullen Bryant kickoff return for touchdown followed by a two yard plunge from Lawrence McCutcheon. San Francisco responds with a field goal cutting it to 14-3 at halftime. In the 3rd quarter, 49ers QB John Brodie hits Gene Washington for a touchdown cutting the Rams lead to 14-10. The Rams respond with a pair of field goals opening a 20-10 lead in the 4th quarter. San Francisco gets within three after Brodie again hits Washington for a touchdown followed by the 49ers recovering an onside kick, but Bruce Gossett misses a potential game-tying field goal and the Rams pick up the road win and advance to the divisional round.
On a cold day at Metropolitan Stadium, the Cinderalla Buccaneers season comes to an end. The '75 Vikings use two field goals and a 12 yard touchdown run from Chuck Foreman to take a 13-0 lead going into the 4th quarter. Tampa Bay cuts it to 13-7 after a ten yard touchdown run from Ricky Bell, but the Vikings answer right back on a touchdown pass from Fran Tarkenton to Ed Marinaro for a 20-7 final score. Foreman finishes with 104 yards rushing and four receptions. Tarnkenton throws for 179 yards and a touchdown. Bob Lurtsema leads the Vikings defense with nine tackles and a forced fumble. Tampa Bay linebacker David Lewis finishes with eight tackles and two sacks for the Buccaneers, and Bell finishes with 76 yards rushing.
In the other NFC divisional, the '77 Cowboys host the Rams and win another defensive game that sees only field goals. Dallas' Efren Herrera kicks three of them, enough to get the Cowboys a 9-3 win and advance to the NFC Championship, which they host. Dallas' defense holds the Rams to just 150 yards of offense – with Jethro Pugh recording six tackles and a sack. Dallas' rushing attack is strong, with Robert Newhouse rushing for 114 yards and Tony Dorsett adding 70 yards. Wideout Drew Pearson catches five passes for 52 yards. Lawrence McCutcheon is a lone bright spot for Los Angeles' offense, rushing for 60 yards while DT Merlin Olsen records seven tackles.
The NFC Championship sees the '77 Cowboys host the '75 Vikings. Dallas gets a pair of field goals from Herrera in the first quarter to take a 6-0 lead, but Minnesota responds with a pair of Fred Cox field goals in the 2nd quarter to tie the game at 6-6 going into halftime. The kickers go cold in the second half, with Herrera missing a pair of field goals in the 3rd quarter, and Cox missing a potential go-ahead field goal for the Vikings early in the 4th quarter. Dallas finally converts a long drive into a touchdown when Tony Dorsett scores on a 14 yard run late in the 4th quarter. Minnesota's final drive ends in a Mel Renfro interception that seals Dallas' place in the Best of 1970s Super Bowl. Dallas dominates in yardage, with a 414-169 edge. Dorsett rushes for 139 yards, while Newhouse adds 109 yards of his own. Jethro Pugh adds two more sacks and seven tackles while Randy White adds seven tackles and a sack. Star RB Chuck Foreman rushes for 63 yards for Minnesota and LB Wally Hilgenberg collects ten tackles and DT Alan Page records nine tackles and a sack.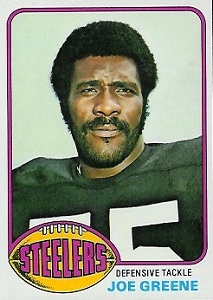 The AFC playoffs begin with a close game in San Diego where the 5th seeded '76 Patriots squeak past the 4th seeded '79 Chargers by a 14-13 score. San Diego builds a 13-0 lead at halftime behind a pair of field goals and a touchdown run by Clarence Williams. The Patriots come back in the 3rd quarter when Prentice McCray returns an interception for a touchdown, then Mike Haynes returns a punt 86 yards for a touchdown putting New England up by one. The fourth quarter is scoreless and San Diego cannot get into field goal range as time runs out. The Patriots win despite four turnovers (to San Diego's one) and getting just 183 total yards (compared to the Chargers' 340 total yards).
It's a battle of Steelers in the second wildcard game… the 1978 Steelers host the 1975 Steelers in a snowstorm at Three Rivers. This one is, no surprise, a defensive struggle. The '75 team wins 6-3 in a game that sees only Roy Gerela field goals. The '75 Steelers net just 152 yards of offense and nine first downs, but the '78 team gets only 107 yards and five first downs! The Steel Curtain showed up for both teams – Jack Lambert with eight tackles and Jack Ham with seven tackles and two sacks for the '75 team, while Joe Greene records nine tackles and two sacks for the '78 squad. The teams combine for 20 punts!
In Kansas City the '71 Chiefs pick up a tough win over the visiting Patriots in the first divisional round game. Ed Podolak puts the Chiefs on the board first with a seven yard touchdown run in the 1st quarter. John Smith's field goal cuts the lead to 7-3 after three quarters, but the Patriots get no closer, and the Chiefs add a short field goal from Jan Stenerud to clinch a 10-3 victory and advance to the AFC Championship. Another game largely dominated by defense – the Chiefs force three turnovers and LB Willie Lanier records seven tackles. Andy Johnson is a bright spot in the Patriots loss, rushing for 96 yards. Linemen Ray Hamilton and Tony McGee both register eight tackles and a sack. Chiefs RB Wendell Hayes records 62 yards rushing, with Podolak adding 55.
The second AFC divisional is a marquee matchup as the '72 Dolphins host the '75 Steelers. Miami scores first when Larry Csonka scores on a six yard touchdown run in the 1st quarter. Pittsburgh counters in the 2nd quarter with a Roy Gerela field goal followed by a three yard touchdown run by Rocky Bleier putting the Steelers up 10-7 at halftime. The second half is dominated by defense and becomes a battle of field position. Neither team can even get past mid-field. Desperate late in the 4th quarter, Miami QB Bob Griese is intercepted, but Pittsburgh returns the favor turning the ball back over to the Dolphins. Miami is unable to capitalize in the final seconds, and the Steelers get the win and advance to Kansas City for the AFC Championship. Neither offense can surpass 200 total yards, and the game sees 17 punts, five turnovers and a total of just 22 first downs. Franco Harris rushes for 83 yards for Pittsburgh, with linebackers Andy Russell (nine tackles, two sacks) and Jack Ham (six tackles, interception) having great games. Miami gets 77 yards rushing from Mercury Morris and LB Nick Buoniconti records seven tackles and a sack.
The '71 Chiefs host the '75 Steelers in a somewhat improbable AFC title game. This one is dominated by the Chiefs, who score first on a four yard touchdown run from Ed Podolak in the 1st quarter. Defense dominates, and the score remains 7-0 into the 3rd quarter when Kansas City scores again on a 50 yard Jan Stenerud field goal. After Pittsburgh fails on 4th down, the Chiefs respond with a strong drive and another touchdown run from Podolak to take a 17-0 lead late in the game. Pittsburgh fumbles again, and the Chiefs add an extra touchdown on a Jim Otis run making a final score of 24-0, a surprising rout. Podolak rushes for 58 yards and catches five passes, DE Marvin Upshaw records nine tackles and two sacks and LB Bobby Bell records six tackles, a sack and a forced fumble. Rough day for Steelers QB Terry Bradshaw who is intercepted twice and completes just seven passes. Franco Harris rushes for 55 yards and LB Jack Ham records another eight tackles.
---
LEAGUE FORMAT
---
The Best of 1970s NFL league was a 30 team league with 15 teams in the AFC and 15 teams in the NFC. The idea was to pick the best team for each franchise from 1970 to 1979, omitting any strike shortened seasons (there were none in the 1970s). In some cases, where there wasn't a clear best team, the most interesting team (in my opinion) was selected, and you may disagree with some of the teams I selected.
As always, several franchises were very difficult to choose from… Pittsburgh and Dallas were awarded two teams (explained below). The 1973 Atlanta Falcons edged the 1977 Falcons (the "Gritz Blitz") based on a better point differential and being further removed from the outstanding 1980 team which was in my Best of 1980s league. I took the 1976 Baltimore Colts over earlier teams which were certainly worthy (they will have two teams in the Best of 1960s league). The Rams had numerous great teams in this era – 1973 appeared to be the best, though a case could be made for several others. The Raiders had several outstanding teams – I took their 1976 Super Bowl winner, though other seasons were just as good. The 1979 Chicago Bears were probably their best team of the decade by a slim margin, but I took their 1977 team to get Walter Payton's outstanding season. Ditto for the 1975 Buffalo Bills – they were probably a tad better than the 1973 team, but I wanted O.J. Simpson's 2,000 yard season.
By the late 1970s the NFL had expanded to 28 teams (Seattle and Tampa Bay). There were 14 in each conference - in three divisions of four or five teams. To get to an even 30 teams and balanced divisions of five I added second teams for Pittsburgh in the AFC and Dallas in the NFC. For Pittsburgh I selected the 1975 and 1978 teams while for Dallas I selected the 1971 and 1977 teams. Fortunately despite just four seasons, both expansion teams had pretty solid candidates.
Teams play a full 16 game schedule, with division winners earning the 1,2 and 3 seeds (with the 1 and 2 seeds earning a playoff bye). The next three best records, regardless of division, earn the wildcards (seeds 4,5 and 6). Like the current NFL, the 6 plays the 3 in one wildcard game, and the 5 plays the 4. Winners advance with the 1 seed hosting the worst remaining seed. For this particular project, the Super Bowl was awarded to Miami's Orange Bowl.
---
THE TEAMS
---
The 1972 New York Giants went 8-6, coached by Alex Webster, and were the best of a generally bad decade of Giants football. QB Norm Snead led the passing game with TE Bob Tucker and RB Ron Johnson his primary targets. Johnson also was one of the more formidable rushers of this era. The best players on the offensive line included T Doug Van Horn and G C Greg Larson. Stars on the defensive side of the ball include DE Jack Gregory, DT John Mendenhall and S Carl Everett. The 1972 Washington Redskins went 11-3 and lost Super Bowl VII to the perfect Dolphins. George Allen coached a strong team that features QB Billy Kilmer (with Sonny Jurgensen in relief) along with top rusher Larry Brown. WR Charley Taylor was the primary receiving threat, while WR Roy Jefferson and TE Jerry Smith added depth. C Len Hauss and G Doug Wilbur anchored a strong line. Defensive standouts include DE Verlon Biggs, LB Chris Hanburger and CB Pat Fischer. The 1975 St. Louis Cardinals, the first of two teams in this replay coached by Don Coryell, went 11-3 and featured a strong offense. QB Jim Hart connected often with WR Mel Gray who had a stellar average, while the backfield featured multi-purpose star Terry Metcalf and the reliable Jim Otis. A strong offensive line featured T Dan Dierdorf, G Conrad Dobler and G Tom Banks. The defense was much weaker, but a few stars were there including the great CB Roger Wehrli and his bookend Norm Thompson.
The 1977 Dallas Cowboys went 12-2 and won Super Bowl XII coached by the legend Tom Landry. A star laden team was led by QB Roger Staubach, a top flight passer and rusher at his position. The running game was outstanding, led by rookie star Tony Dorsett and his partner Robert Newhouse. Drew Pearson was the top receiving threat and TE Billy Joe DuPree was also solid. Top offensive linemen included G Tom Rafferty and C John Fitzgerald. The Doomsday Defense was one of the best in NFL history. DE Harvey Martin and DT Randy White were outstanding, with key contributions coming from DE Ed Jones, LB Thomas Henderson and Safeties Cliff Harris and Charlie Waters. The 1979 Philadelphia Eagles were one year away from reaching their apex, but the 1970s were not kind to Philly, so this team was selected. This team goes 11-5, coached by Dick Vermeil. QB Ron Jaworski was establishing himself as a passer, while RB Wilbert Montgomery had a fantastic season rushing the ball. WR Harold Carmichael and TE Keith Krepfle were Jawroski's main targets. The offensive line had a fine pair of tackles with Stan Walters and Jerry Sisemore. The defense had plenty of quality players, the best being DT Charlie Johnson, DE Carl Hairston, CB Herman Edwards and S Randy Logan.
The 1970 Detroit Lions finished 10-4, coached by Joe Schmidt. Bill Munson and Greg Landry shared QB duties, while Altie Taylor and Mel Farr split most of the time rushing the ball. TE Charlie Sanders was their best receiver along with WR Larry Walton. C Ed Flanagan and T Rocky Freitas were the best of a solid offensive line. Leading the defense was LB Paul Naumoff and CBs Lem Barney and Dick LeBeau. The defensive line featured DE Larry Hand and an aging but still effective DT Alex Karras. After a decade of dominance, the Packers struggled for much of the 1970s. Their best team would be the 1972 team coached by Dan Devine that finished 10-4. Rushing was the strength for this team, featuring a pair of excellent runners in John Brockington and MacArthur Lane. Passing was a major weakness, and QB Scott Hunter struggled, with Lane and Brockington the team's top receivers. The defense was led by DT Robert Brown, LBs Fred Carr, Jim Carter and Dave Robinson and young cornerbacks Ken Ellis and Willie Buchanon. Kicker Chester Marcol was also outstanding. A strong team throughout the decade, the 1975 Minnesota Vikings were the franchise's best. Coached by Bud Grant, the team went 12-2, losing Super Bowl X to Pittsburgh. QB Fran Tarkenton continued to play at a high level, while RB Chuck Foreman had a great year rushing and receiving. WR John Gilliam and TE Stu Voigt were other top pass catchers, while the offensive line included star T Ron Yary and G Ed White. The defense was getting older, but was still solid. DT Alan Page and S Paul Krause were at the top of their games, while other key players included DE Carl Eller, LB Jeff Siemon and CB Bobby Bryant.
The 1979 Chicago Bears may have been a bit better, but I picked the 1977 team beacuse of the incredible season RB Walter Payton had, rushing for nearly 2,000 yards. The 1977 team went 9-5 coached by Jack Pardee. Payton and FB Roland Harper led a great rushing attack behind a strong OL that included G Revie Sorey and T Dennis Lick. QB Bob Avellini was not great, and his top targets were WR James Scott, Payton and TE Greg Latta. The defense was average, with the main strength the secondary that featured CB Allan Ellis and S Doug Plank. Although just their fourth season, the 1979 Tampa Bay Buccaneers nearly went to the Super Bowl on the strength of their outstanding defense. The team lost 26 straight games from their beginning in 1976, but behind DE Lee Roy Selmon, the team's first ever draft choice, they became a defensive force. Selmon was joined by LBs David Lewis, Dewey Selmon and Richard Wood, along with CBs Mike Washington and Jeris White. The offense wasn't bad either, as QB Doug Williams was getting better and RB Ricky Bell had a breakout year, with RB Jerry Eckwood providing quality relief for Bell. TE Jimmy Giles and WR Isaac Hagins were Williams' primary targets. Coach John McKay's team went 10-6, upsetting the mighty Cowboys in the playoffs, before losing in the NFC Championship.
The 1970 San Francisco 49ers went 10-3-1, coached by Dick Nolan, losing the NFC Championship to the Dallas Cowboys. QB John Brodie was an elite passer, connecting often with All Pro WR Gene Washington, a great deep threat, along with TE Bob Windsor. RBs Ken Willard and Doug Cunningham led the rushing attack, while also proving to be capable receivers. Aging T Cas Banaszek was still the best of a good offensive line. The defense was led by outstanding CB Jim Johnson, LB Dave Wilcox, CB Bruce Taylor and DT Charlie Krueger. The 1971 Dallas Cowboys, coached by Tom Landry, went 11-3 and won Super Bowl VI over Miami. The team featured a younger version of QB Roger Staubach, along with RBs Duane Thomas, Walt Garrison and Calvin Hill. The WRs included deep threat Bob Hayes and dependable Lance Alworth along with TE Mike Ditka. The offensive line was led by T Rayfield Wright and G John Niland. The defense was typically strong, led by DT Bob Lilly, LB Chuck Howley and CB Mel Renfro, with strong contributions also coming from DT Jethro Pugh, LB Lee Roy Jordan and DB Cornell Green. The 1973 Atlanta Falcons went 9-5, coached by Norm Van Brocklin. QB Bob Lee was a mediocre passer, but had quality support from RB Dave Hampton, TE Jim Mitchell and WR Ken Burrow. Tackle George Kunz and young C Jeff Van Note were the best along the offensive line. On the defensive side, DE Claude Humphrey was outstanding, while other key players included DE John Zook, S Ray Brown and LBs Greg Brezina and Tommy Nobis.
The Los Angeles Rams were outstanding for most of the 1970s, despite winning no championships and only getting to one Super Bowl. I thought the 1973 team was their best, going 12-2 (coached by Chuck Knox) before losing in the playoffs to Dallas. QB John Hadl had a good year, throwing most often to WR Harold Jackson and TE Chuck Klein. The backfield was the strength of the offense, with RBs Lawrence McCutcheon, also a good pass catcher, and Jim Bertelson having solid seasons. The offensive line was also a strength, led by G Tom Mack, T Charley Cowan and G Joe Scibelli. The defense had many outstanding players, with the best being LB Isiah Robertson. Others who rated high included DT Merlin Olsen, DE Jack Youngblood, DE Fred Dryer, LB Jack Reynolds and S Dave Elmendorf. The 1979 New Olreans Saints were the best of a generally miserable decade, going 8-8 coached by Dick Nolan. QB Archie Manning, a former first pick overall, never had much support - with the best on this team being WR Wes Chandler and TE Henry Childs. The backfield featured RB Chuck Muncie and Tony Galbreath, the latter an outstanding pass catcher. The offensive line was led by guards Conrad Dobler and Emanuel Zanders and T J.T. Taylor. The defense was weak, especially for this league, and was led by S Tom Myers and had quality players in DE Elois Grooms, DE Don Reese and LB Joe Federspeil.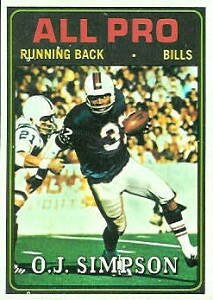 The 1972 Miami Dolphins need little introduction, at 14-0 and winners of Super Bowl VII they are the only team in the Super Bowl era to go unbeaten. Coach Don Shula had a team loaded with talent. QB Bob Griese was injured for much of the year, but QB Earl Morrall filled in admirably in relief. This team relied heavily on the run, but WR Paul Warfield was a dangerous deep threat. The running game was superb with both Larry Csonka and Mercury Morris rushing for over 1,000 yards behind a line that featured G Larry Little, C Jim Langer and T Norm Evans. The No Name Defense featured several excellent players including DE Bill Stanfill, DT Manny Fernandez, LB Nick Buoniconti and safeties Dick Anderson and Jake Scott. The 1970s were not nearly as successful for the New York Jets. Their 1972 team was my choice, going just 7-7 behind coach Weeb Ewbank. QB Joe Namath was a star, but threw a lot of interceptions too. TE Richard Caster and WR Eddie Bell were his primary targets, while the running game was led by a young John Riggins and Emerson Boozer. The offensive line had quality with T Winston Hill and G Randy Rasmussen. The defense figures to be one of the weakest in this replay, with the best players being DB Steve Tannen, DE John Elliott and linebackers Al Atkinson, Ralph Baker and Larry Grantham - none of these players rate higher than a 6 in APC. The 1973 Buffalo Bills may or may not have been their best team of the decade, but it was impossible to pass up the record breaking year RB O.J. Simpson had, rushing for a then record 2,003 yards. Beyond Simpson's heroics, other stars on the offense included the Electric Company line featuring guards Reggie McKenzie and Joe DeLamielleure as well as T Dave Foley and C Mike Montler. QB Joe Ferguson was young and erratic, and his primary targets were WRs Bob Chandler and J.D. Hill. The defense was not great, but quality players included CB Robert James, S Ken Greene, LB Jim Cheyunski and DE Earl Edwards. The coach of the 1973 Bills was Lou Saban, who went 9-5 on the season.
The 1976 season gave us two more quality teams in the AFC East. First, the Baltimore Colts who went 11-3 coached by Ted Marchibroda. QB Bert Jones had one of the better passing seasons in history in 1976, with a wealth of targets including deep threat WR Roger Carr, WR Glenn Doughty and TE Raymond Chester. RB Lydell Mitchell was a double threat, a phenominal receiver out of the backfield, and a RB capable of rushing for over 1,000 yards. The offensive line featured T George Kunz and G Elmer Collett. The defensive line was formidable, led by DE John Dutton and including Fred Cook, Mike Barnes and Joe Ehrmann. The rest of the defense was very average, with the most notable players being LB Stan White and S Bruce Laird. The 1976 Patriots, coached by Chuck Fairbanks, also went 11-3 and lost in controversial fashion to the eventual Super Bowl champion Oakland Raiders. The Patriots, in contrast to Baltimore, were built on a strong running game that featured Sam Cunningham, Andy Johnson and Don Calhoun running behind a strong offensive line that included guards John Hannah and Sam Adams, T Leon Gray and C Bill Lenkaitis. QB Steve Grogan was not great, but added threat as a runner as well. His top targets were Cunningham and Johnson out of the backfield, along with WR Darryl Stingley and TE Russ Francis. Another defense with a formidable pass rush, the Patriots key players included DEs Julius Adams and Tony McGee along with DT Richard Hamilton. LB Steve Nelson was very good, and the secondary featured young CB Mike Haynes, an outstanding defender and punt returner, as well as S Prentice McCray.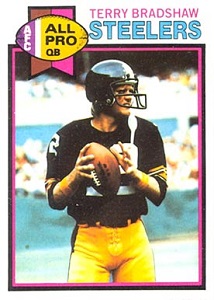 The Cleveland Browns were another team that didn't have a great decade in the 1970s, but their 1972 team did go 10-4 and nearly upset the mighty Miami Dolphins in the playoffs. Coach Nick Skorich had a team without many stars, but key contributors included crafty QB Mike Phipps, RBs Leroy Kelly and Bo Scott, and quality receivers in Frank Pitts, Fair Hooker and TE Milt Morin. Guard Gene Hickerson was the best of an average offensive line. The defense also lacked household names, but CB Clarence Scott and DT Walter Johnson were very good. DL Jerry Sherk, CB Ben Davis and S Thom Darden were also solid. The 1975 Cincinnati Bengals went 11-3, coached by Paul Brown, and had one of the better passers of this era in QB Ken Anderson. Anderson had good receivers in Isaac Curtis, Charlie Joiner and TE Bob Trumpy. The running game was largely committee, but Boobie Clark also proved an adept receiver. The offensive line featured C Bob Johnson and a good pair of tackles in Vern Holland and Rufus Mayes. On the defensive side, DT Ron Carpenter and LB Al Beauchamp were the best of the front seven, and a very good secondary featured CBs Ken Riley and Lemar Parrish as well as safety Tommy Casanova. The 1975 Pittsburgh Steelers went 12-2, coached by Chuck Noll, and won Super Bowl X. Of the two Steeler teams in this replay, the 1975 team was more defensive lead. CB Mel Blount was at the top of his game in 1975, having a banner season. LB Jack Ham and DE L.C. Greenwood both also are rated at ten, while other notable players of the Steel Curtain include DT Joe Greene, LB Jack Lambert and S Mike Wagner. The offense was led by QB Terry Bradshaw, who threw most often to WR Lynn Swann and a young John Stallworth. The running game featured the Franco Harris/Rocky Bleier duo and was outstanding running behind a line that included T John Kolb, G Gerry Mullins and C Ray Mansfield.
The 1978 Pittsburgh Steelers went 14-2, again coached by Chuck Noll, and won Super Bowl XIII over the rival Dallas Cowboys, in arguably the Super Bowl featuring the most talent ever. Terry Bradshaw again led this team, with probably his best individual season of his career as he won the league MVP. Franco Harris and Rocky Bleier were older but still very productive leading the rushing attack, while the enhanced passing attack took advantage of excellent WRs Lynn Swann and John Stallworth. TE Randy Grossman also became a threat in Pittsburgh's offense, while the line was anchored by C Mike Webster and T John Kolb. The defense was starting to show it's age, but still played at a high level. DT Joe Greene and DE L.C. Greenwood had good years, while LBs Jack Ham and Jack Lambert were outstanding. The secondary featured CB Mel Blount and a pair of excellent safeties in Donnie Shell and Mike Wagner. By 1979, the Houston Oilers were emerging as a threat to Pittsburgh in the AFC Central, going 11-5 behind head coach Bum Phillips, losing the AFC title game in Pittsburgh. The Oilers were led by workhorse RB Earl Campbell, who was outstanding in 1979 rushing for nearly 2,000 yards behind a good offensive line that featured All Pro T Leon Gray and C Carl Mauck. The passing game was more average, led by QB Dan Pastorini, who threw most often to WR Kenny Burrough, TE Mike Barber and RB Timmy Wilson out of the backfield. Houston had a good but not great defense that was led by LB Robert Brazile and S Mike Reinfeldt. Other key contributors on the defense included DT Curley Culp, S Vernon Perry and pass rushing DE Jesse Baker.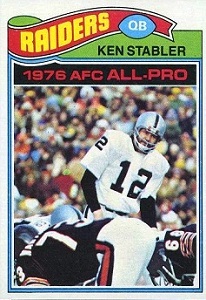 The AFC West features some excellent teams and figured to be very competitive and unpredictable. The 1971 Kansas Chiefs went 10-3-1, coached by Hank Stram, and featured an excellent defense led by LB Willie Lanier, and featuring several very good players including DTs Curley Culp and Buck Buchanan, DE Aaron Brown, LB Bobby Bell, CBs Emmitt Thomas and Jim Marsalis and S Johnny Robinson. The offense had a good passer and leader in QB Len Dawson, who threw to dangerous WR Otis Taylor often, as well as WR Elmo Wright and TE Morris Stroud. The rushing attack included RBs Ed Podolak - a good receiver as well, and Wendell Hayes, running behind a line led by T Jim Tyrer and G Ed Budde. Special teams were strong too, with punter Jerrel Wilson and kicker Jan Stenerud among the best at their positions. The 1976 Oakland Raiders went 13-1, winning Super Bowl XI over Minnesota, coached by the famous John Madden. This team at first glance appears a front-runner for this league, but closer examination shows they were not quite as strong as they appear in point differential. QB Ken Stabler had an outstanding season, throwing to a pair of great WRs in Cliff Branch (probably the best deep threat in this replay) and steady Fred Biletnikoff, as well as excellent TE Dave Casper - truly one of the more formidable passing attacks in this replay. The rushing attack was strong too, with RBs Mark van Eeghen and Clarence Davis running behind a great offensive line that includes G Gene Upshaw and T Art Shell, both Hall of Famers, as well as C Dave Dalby. The linebackers were the strength of a very good defense, with Ted Hendricks, Phil Villapiano and Monte Johnson. Highlights on the rest of the defense include safeties Jack Tatum and George Atkinson and DL Otis Sistrunk. Punter Ray Guy was generally considered the best at his position in this era. The 1977 Denver Broncos went 12-2, losing Super Bowl XII to Dallas, and coached by Red Miller. The Orange Crush defense was outstanding, with DE Lyle Alzado, LBs Tom Jackson and Randy Gradishar and safety Bill Thompson all earning 10 ratings. Other key players on the great defense include DT Rubin Carter and CB Louie Wright. Offense in Denver was not nearly so good, though veteran QB Craig Morton was efficient. Morton threw to a stable of receivers that included WRs Haven Moses, Jack Dolbin and TE Riley Odoms. The RB by committee featured Otis Armstrong, Lonnie Perrin, Rob Lytle and John Keyworth. A very average offensive line was led by T Claudie Minor and G Paul Howard. Rick Upchurch was a dangerous punt returner.
The San Diego Chargers of the late 1970s and early 1980s are one of the great teams to never win a Super Bowl. The 1979 team may have been their best, as the defense was very good, something that faded quickly and forced the offense to throw more and more in coming seasons. Coach Don Coryell's team went 12-4 in 1979, but was upset by Houston in the playoffs. QB Dan Fouts was coming into his own as a great passer at this time, throwing to WRs John Jefferson and Charlie Joiner, TE Bob Klein and an emerging star in TE Kellen Winslow. Fouts had good protection from an offensive line featuring T Russ Washington and guards Ed White and Doug Wilkerson. The rushing attack was led by Clarence Williams (a good receiver) and Mike Thomas. The defense produced a strong pass rush led by DE Fred Dean and DTs Gary Johnson and Wilbur Young. Mike Williams and Willie Buchanan gave the team a good pair of corners, while S Glen Edwards was also very good. Like the Buccaneers who also started in 1976, the Seattle Seahawks were starting to have good success, going 9-7 in 1979 coached by Jack Patera. Young QB Jim Zorn was becoming a very good passer, throwing most often to young, emerging star WRs Steve Largent and Sam McCullum. Zorn also threw often to RBs Sherman Smith and Dan Doornink, who both proved to be capable rushers as well as receivers. The best of an average offensive line was T Steve August. The defense had no stars, but had capable players such as S Keith Simpson, CB Dave Brown, LB Terry Beeson and DT Manu Tuiasosopo.